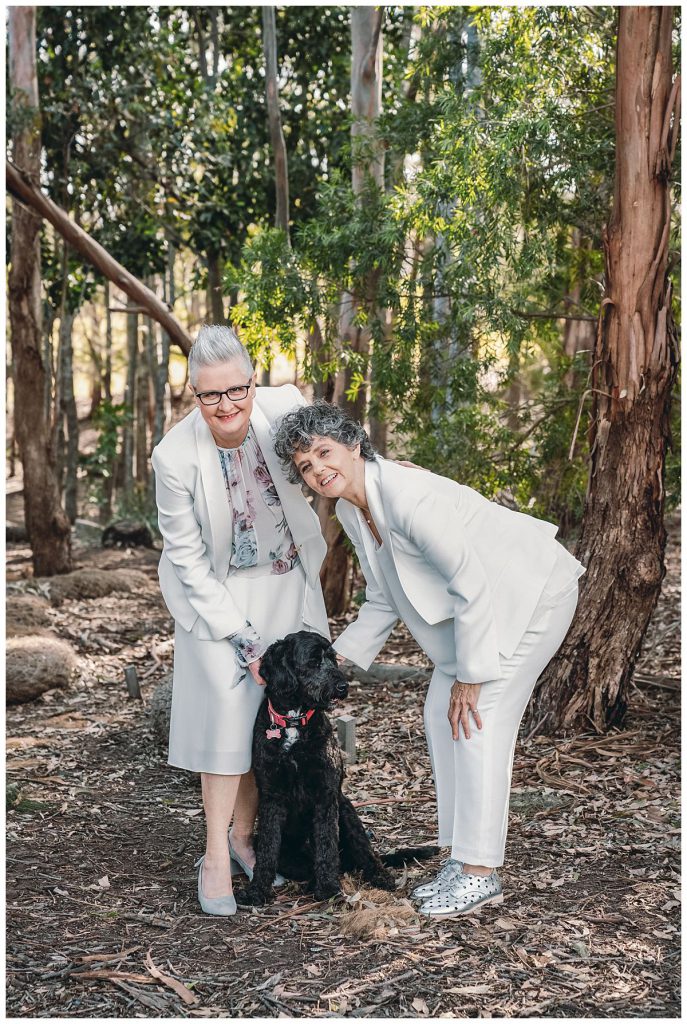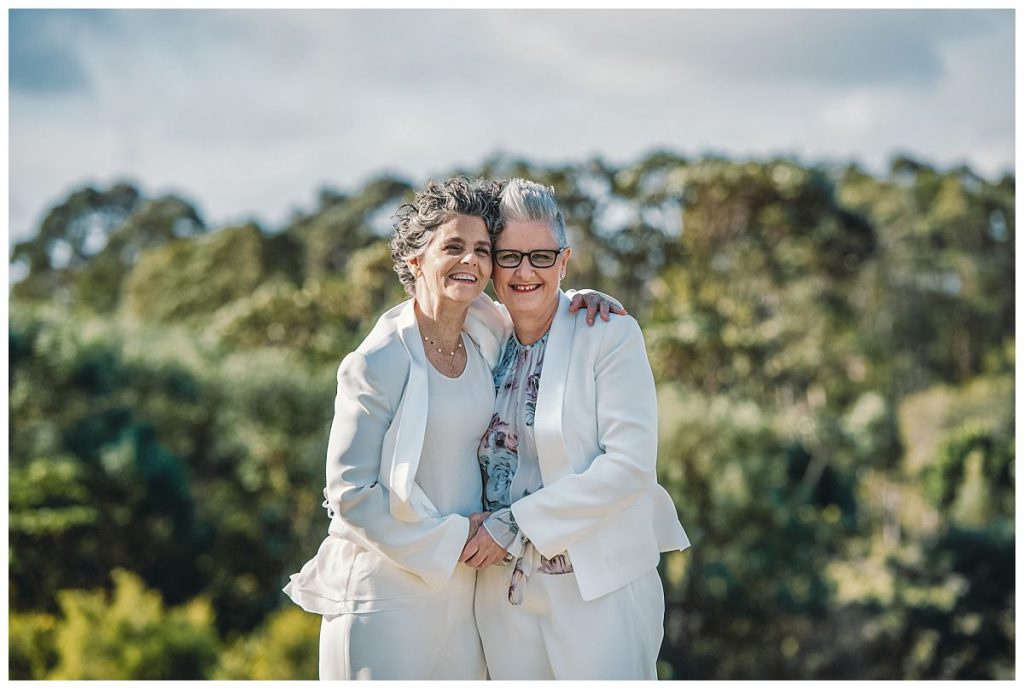 Since 2016, I've been volunteering as a photographer for the Newtown Neighborhood Centre (NNC) in Sydney, Australia. The center's primary goal is to support vulnerable members of the community by eliminating homelessness, domestic violence, and abuse of the LGBT community. It was here that I met Liz and Jackie.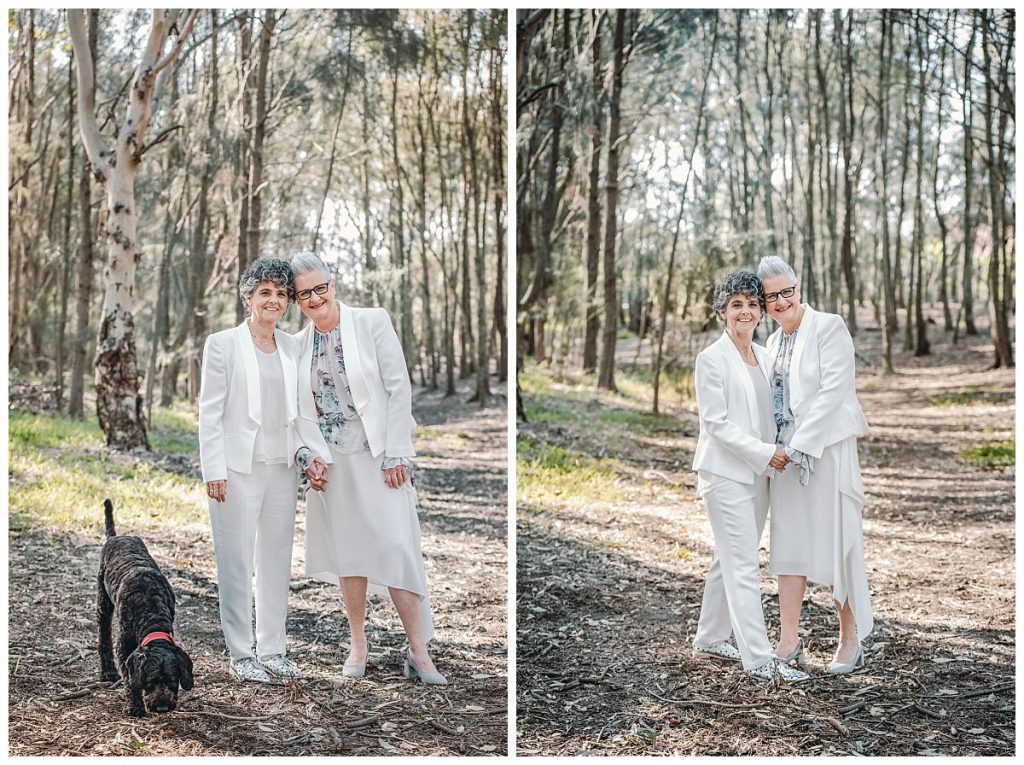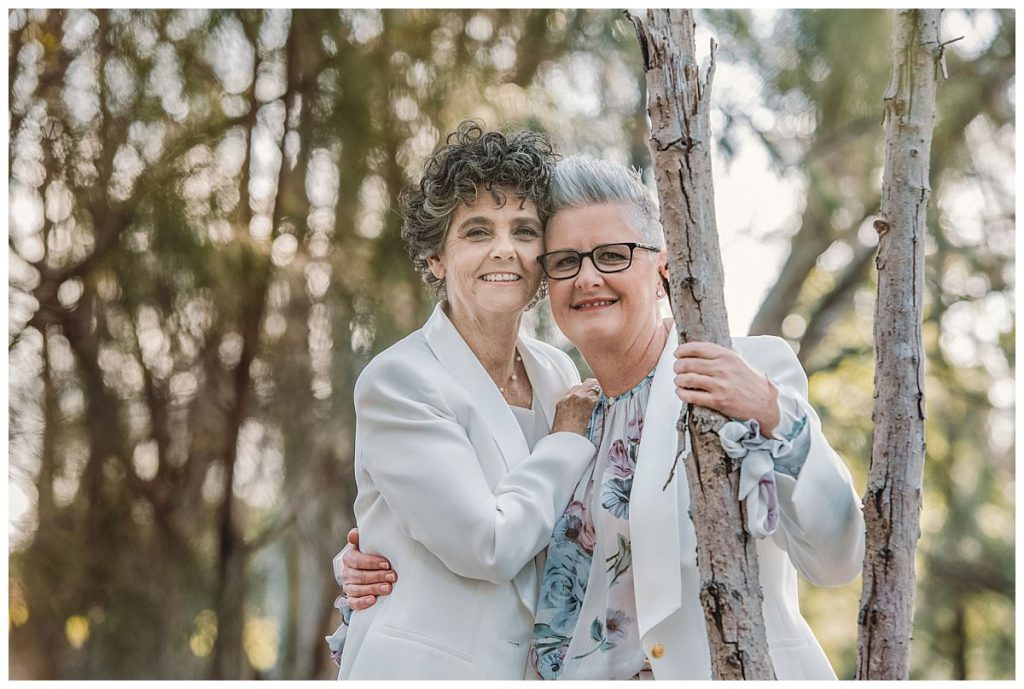 Liz works for the NNC as a CEO and her partner, Jackie, would often attend fundraising events organized by the center. Both women have strong relationships with the Newtown Community. They are so full of love and they give that love to everyone without any judgment. Liz is a very soft-hearted, loving, and caring person and I am forever grateful to her for helping me transform my heart with humility and compassion.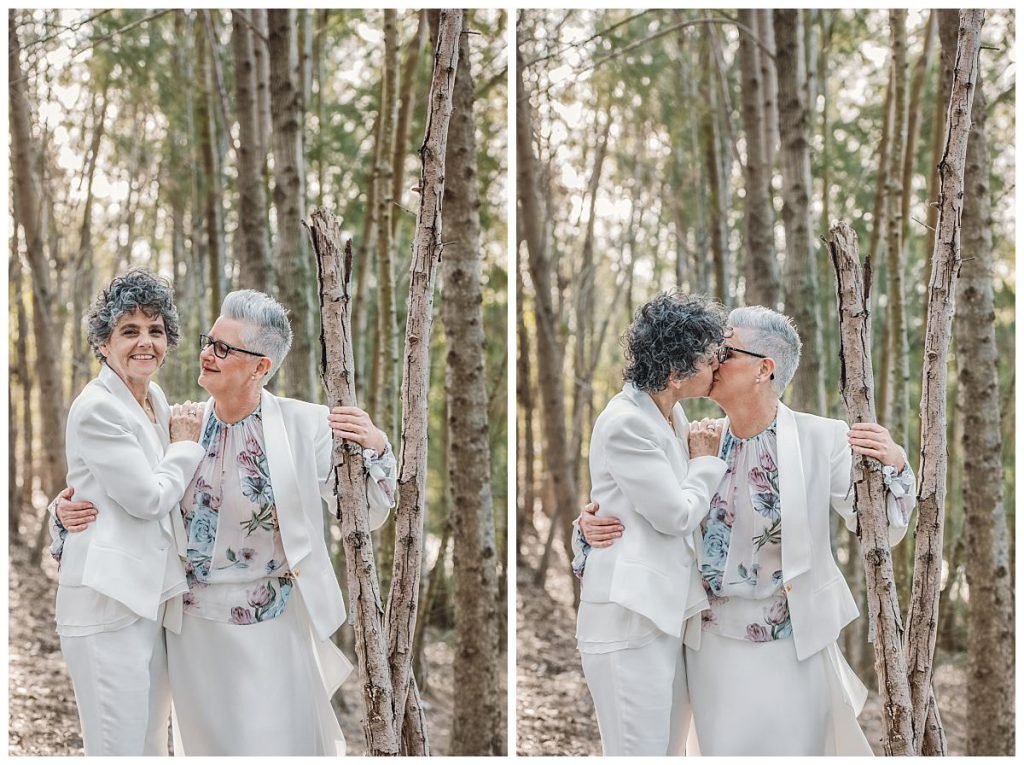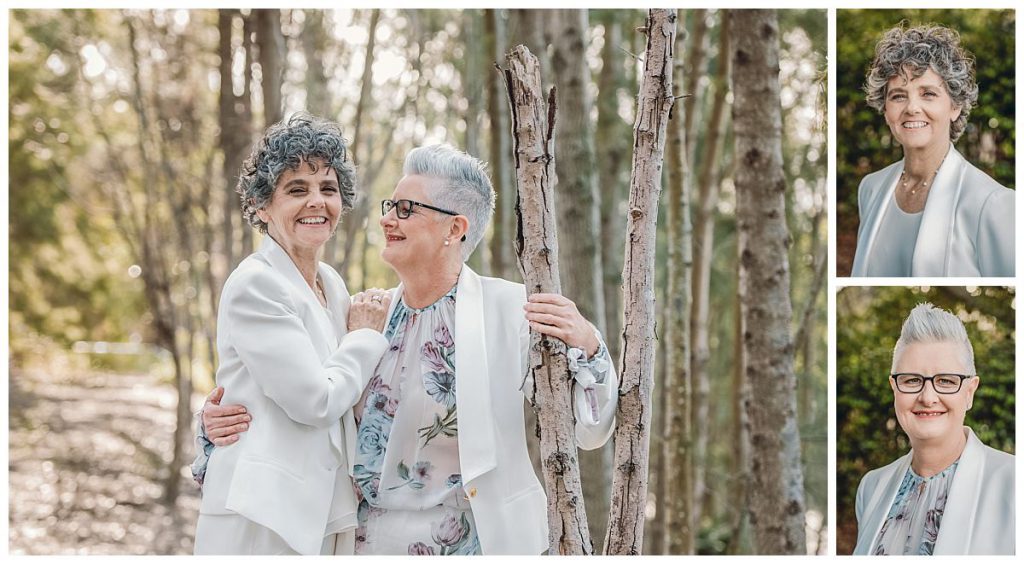 Liz and Jackie fell deeply in love thirty-six years ago and, have since, fought for the rights of marriage equality. When the battle came to an end, and gay marriage was legalized in Sydney in 2017, they planned a huge wedding celebration with two hundred guests.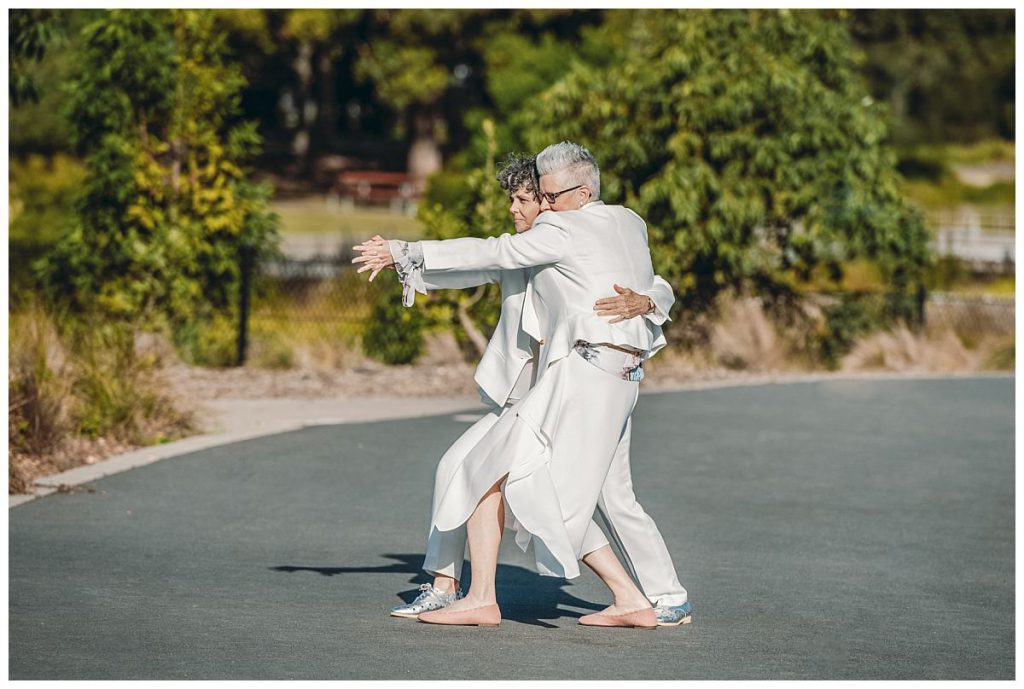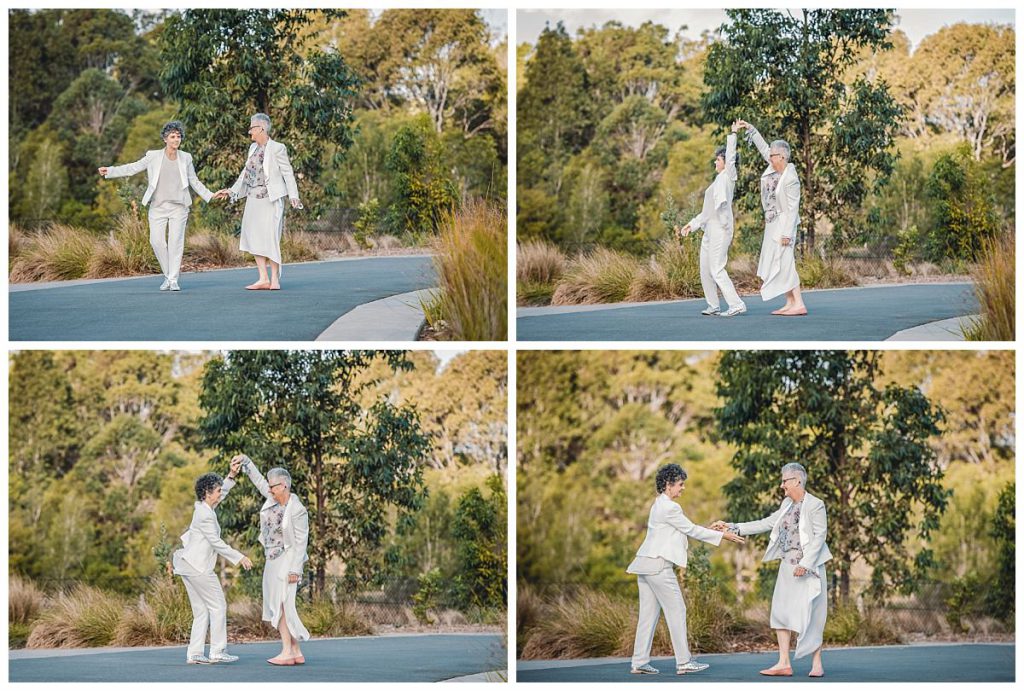 They chose to have their wedding and reception at the Sydney Park Pavilion, which was a special place for them since they lived in the area and walked their dog (Diggy) around there every day. We took pre-wedding photos at Sydney Park and they had a kind neighbor bring Diggy over for a couple of shots. I had so much fun photographing these beautiful ladies and their pup.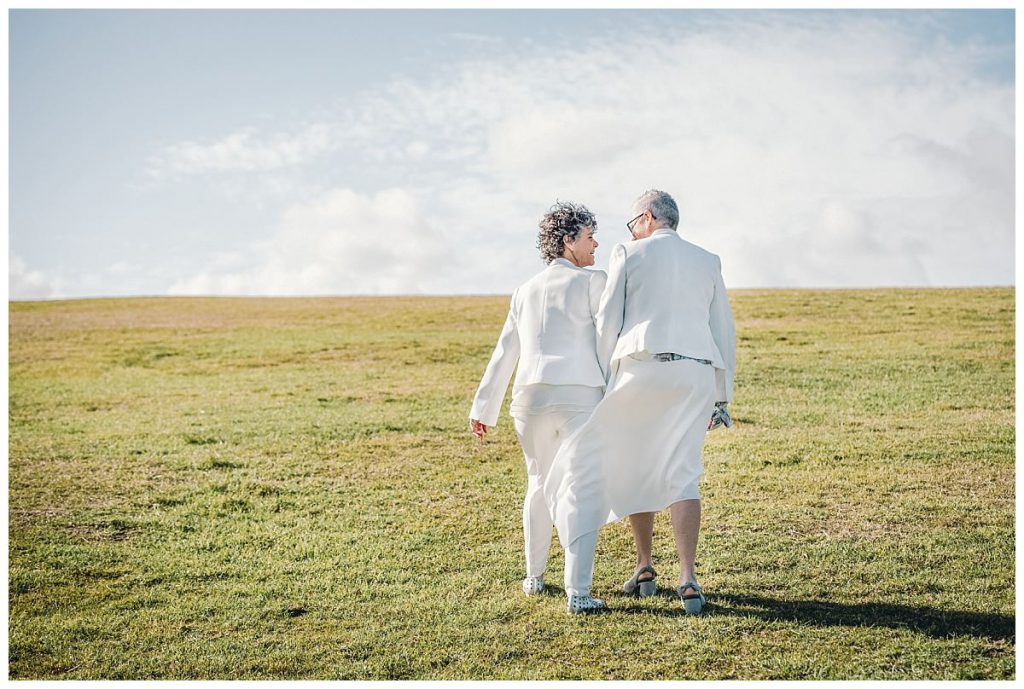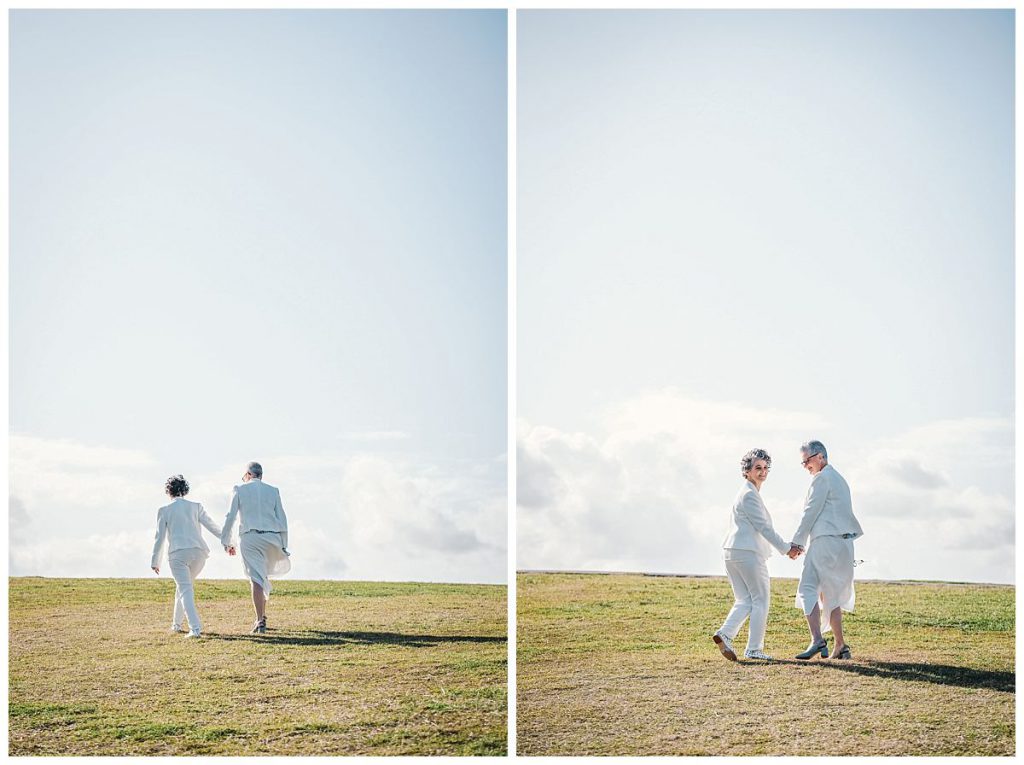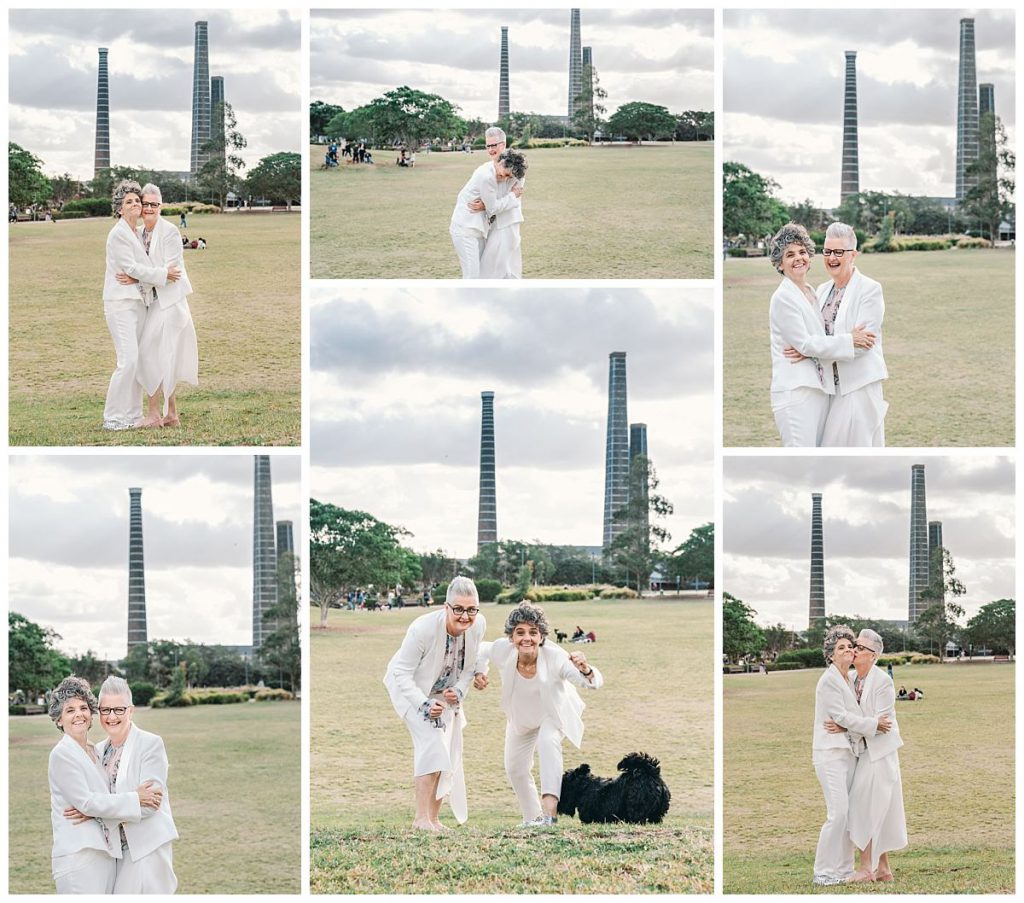 When Liz asked me to photograph her wedding, she mentioned twice that she and Jackie wanted a vibrant, quirky, and fun wedding – and the whole wedding really was so much fun!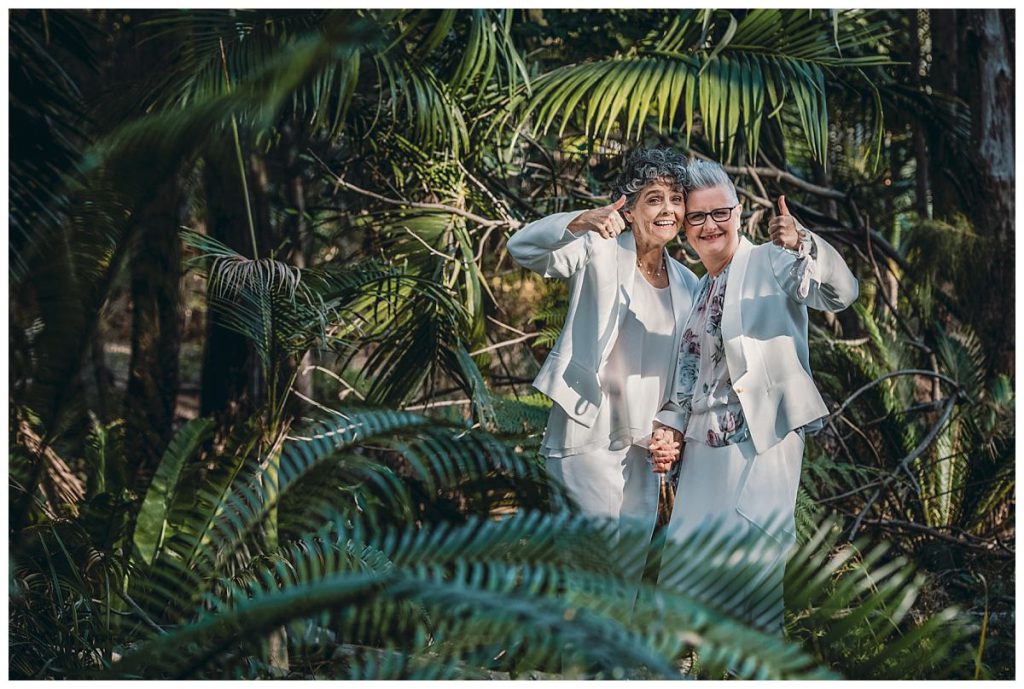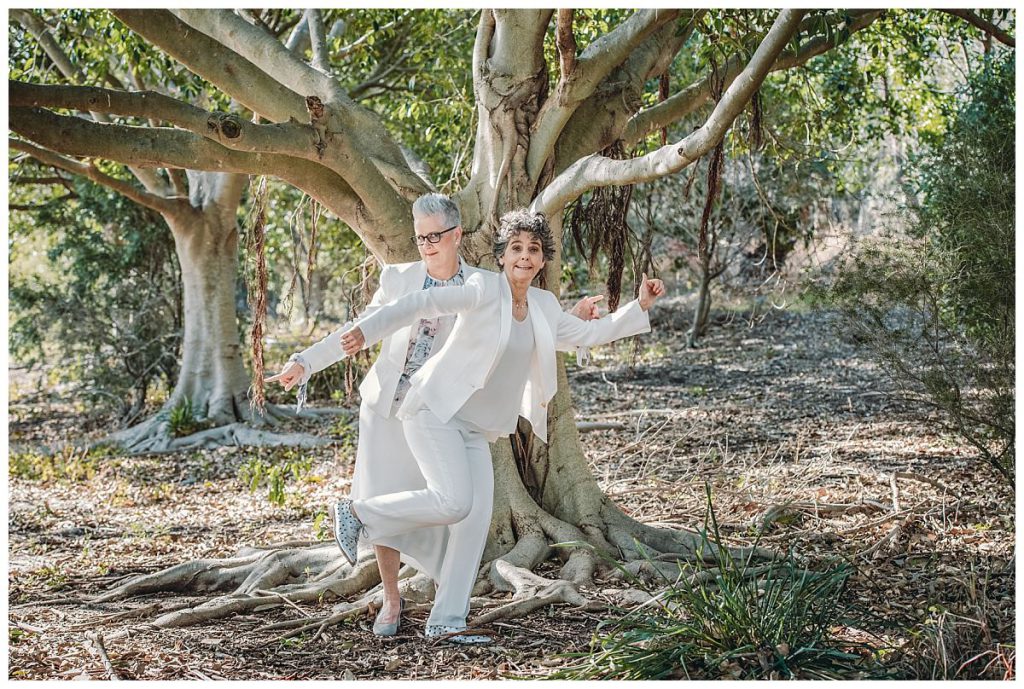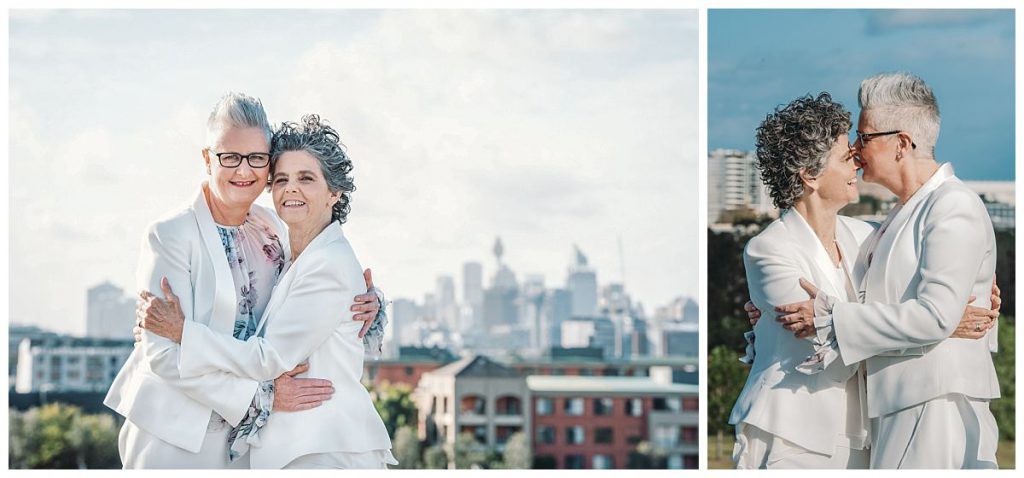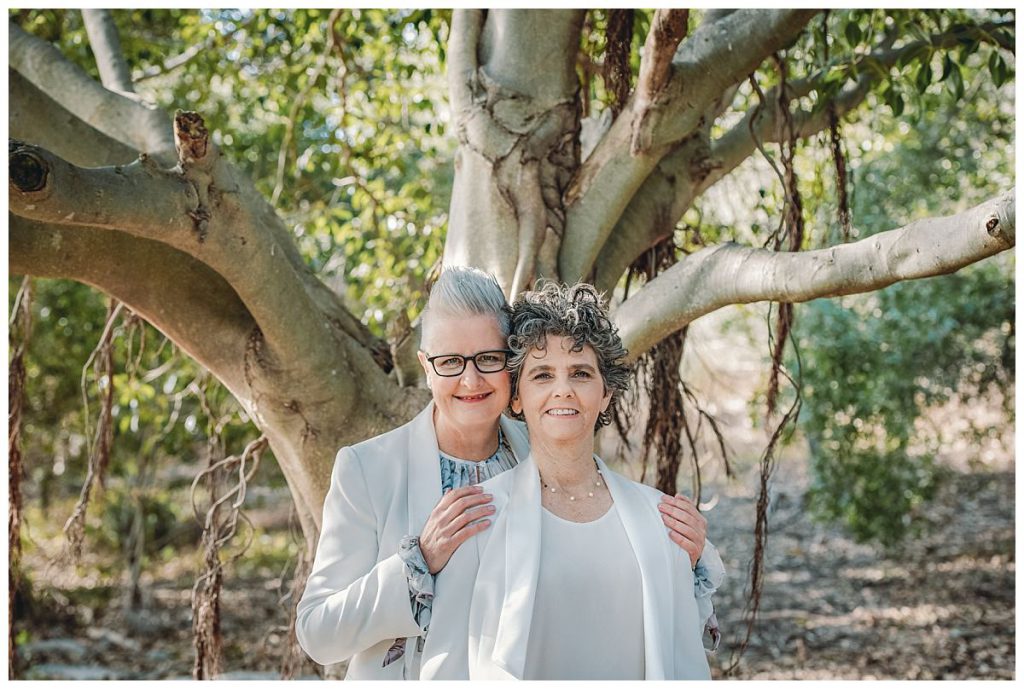 When the ceremony began, the happy couple rocked down the aisle singing and dancing and all the guests cheered for their beloved Liz and Jackie. Then Liz's parents and niece gave touching speeches and the celebrant officially married the loving hearts of these two brides. For the next couple of hours, the hall was filled with laughs, smiles, kisses, and congratulations.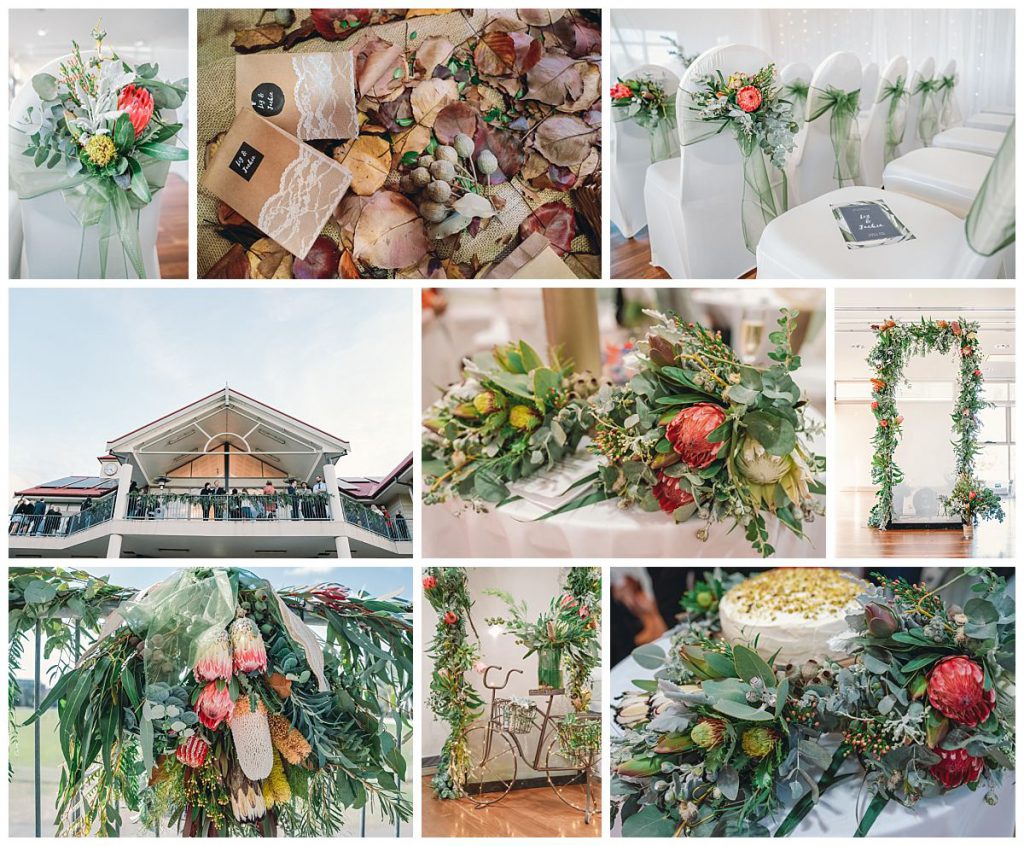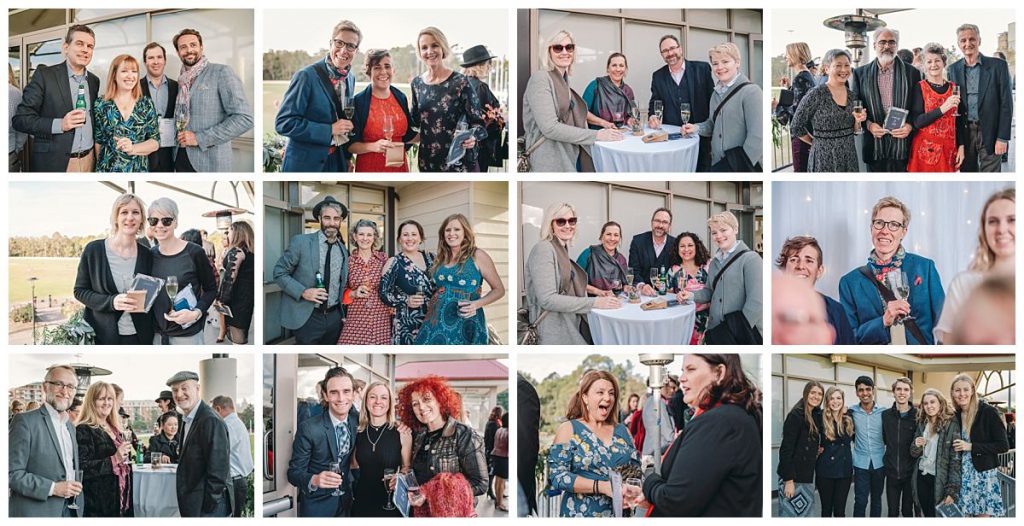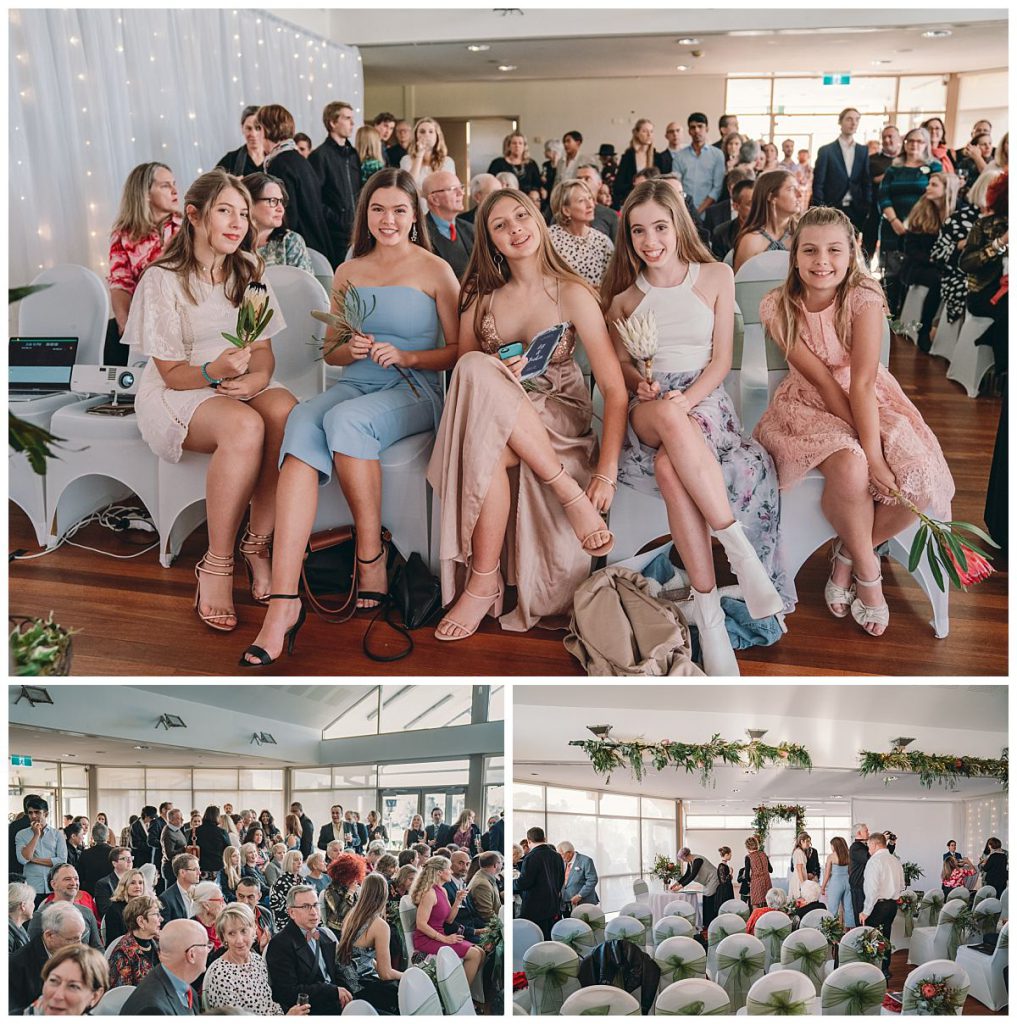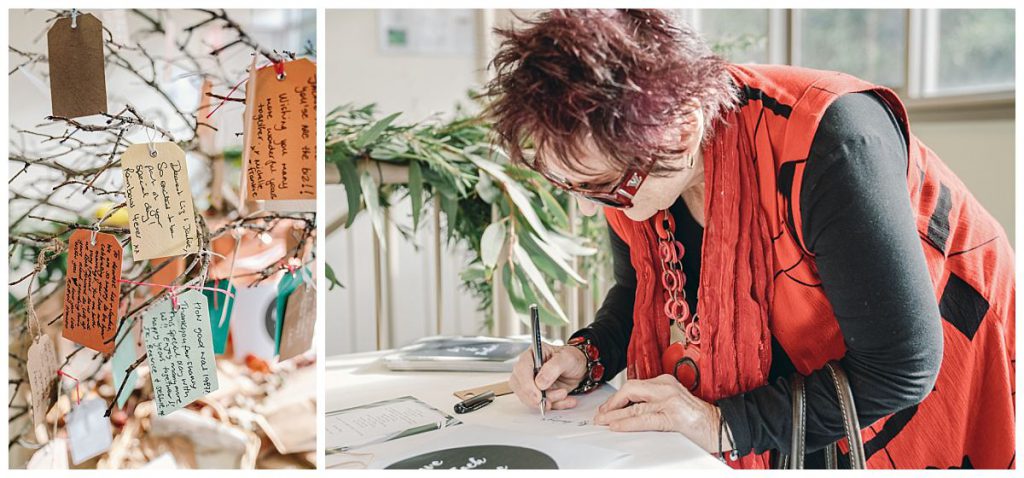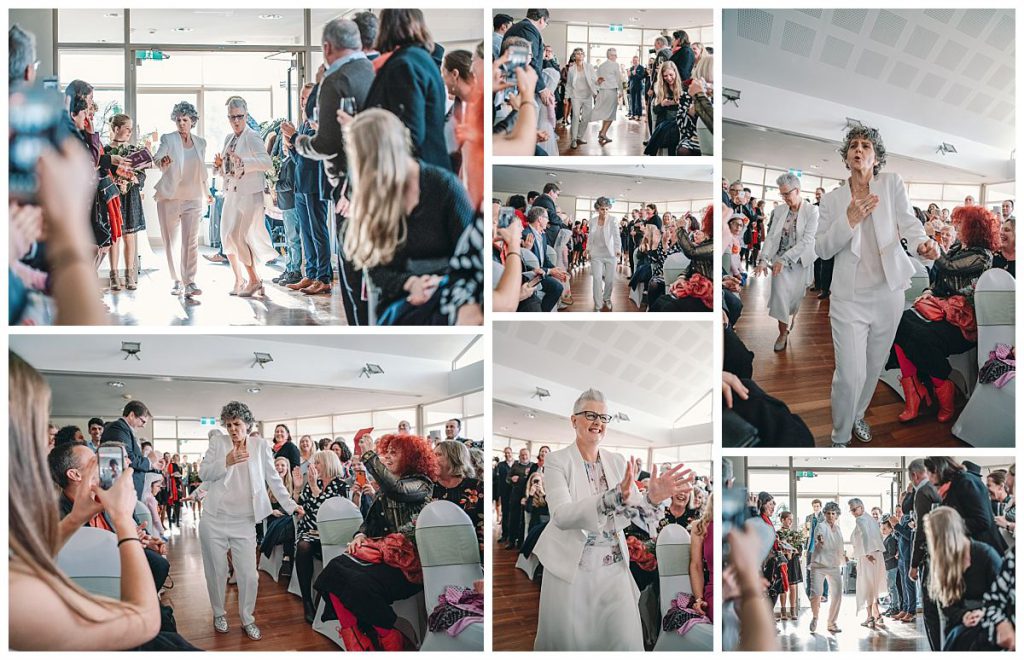 Many of Liz's friends and relatives helped fill the place with laughter. Her brother came from the United States and led a Q&A TV show with the couple's two best friends – it was hilarious! And her nieces prepared a list of old fashion wedding traditions and covered the brides with an embroidered shawl and black spiders.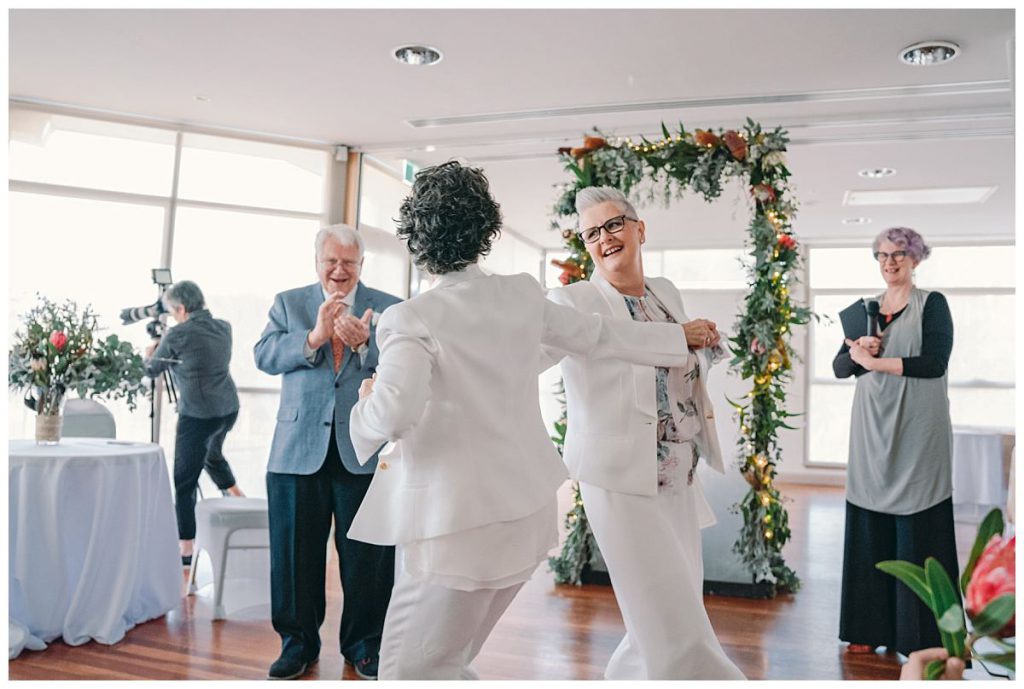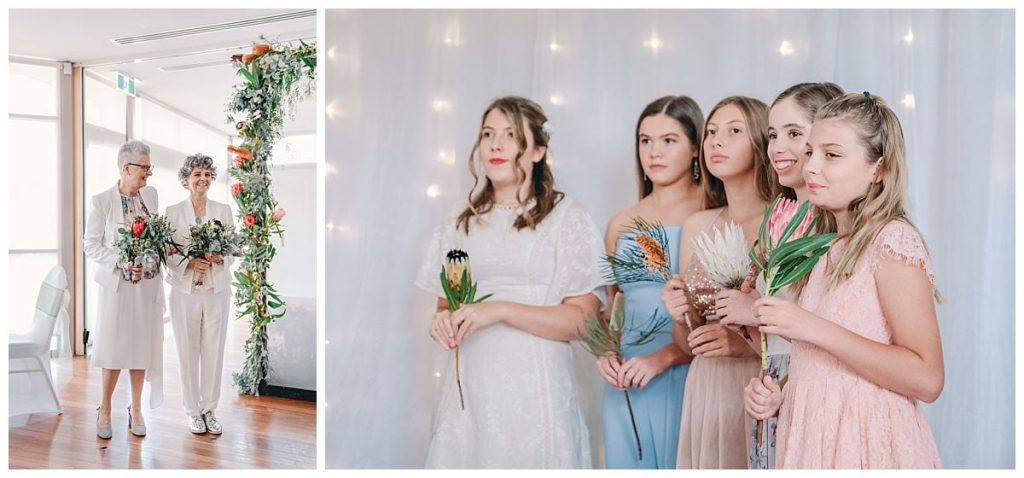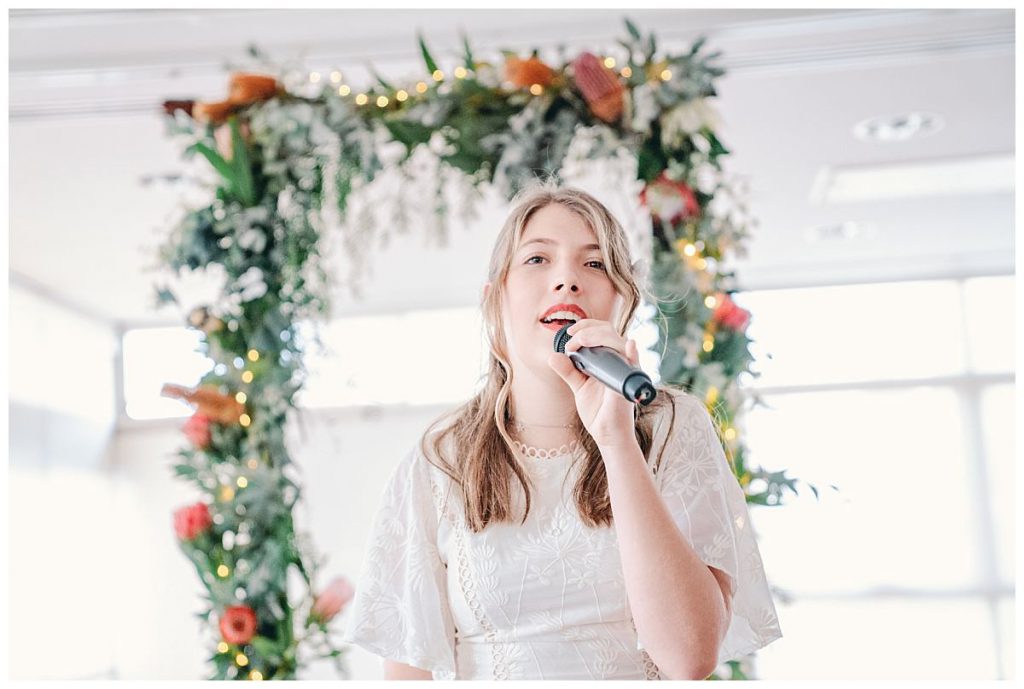 The icing on the cake was a dance party towards the end of the celebration where everyone, young and old, danced and was fully engaged in the two brides' celebration of love.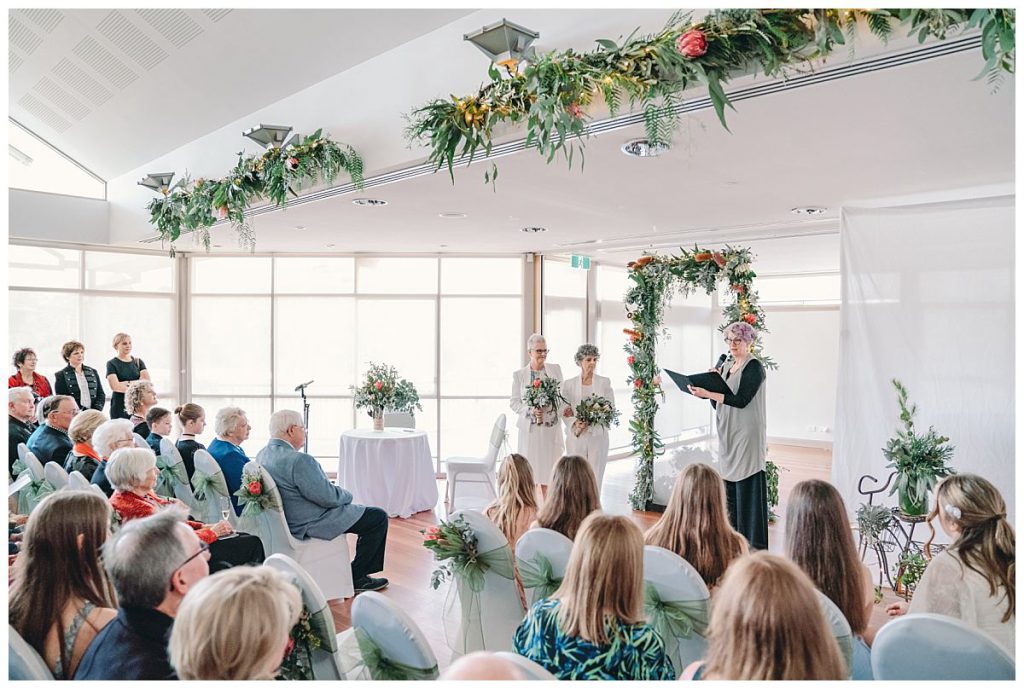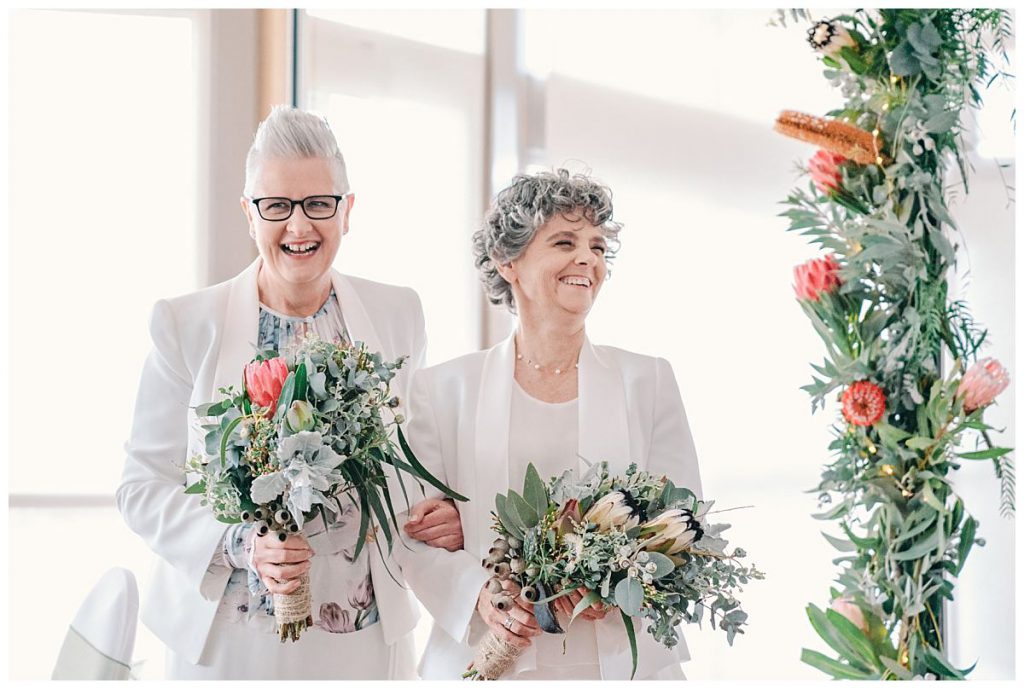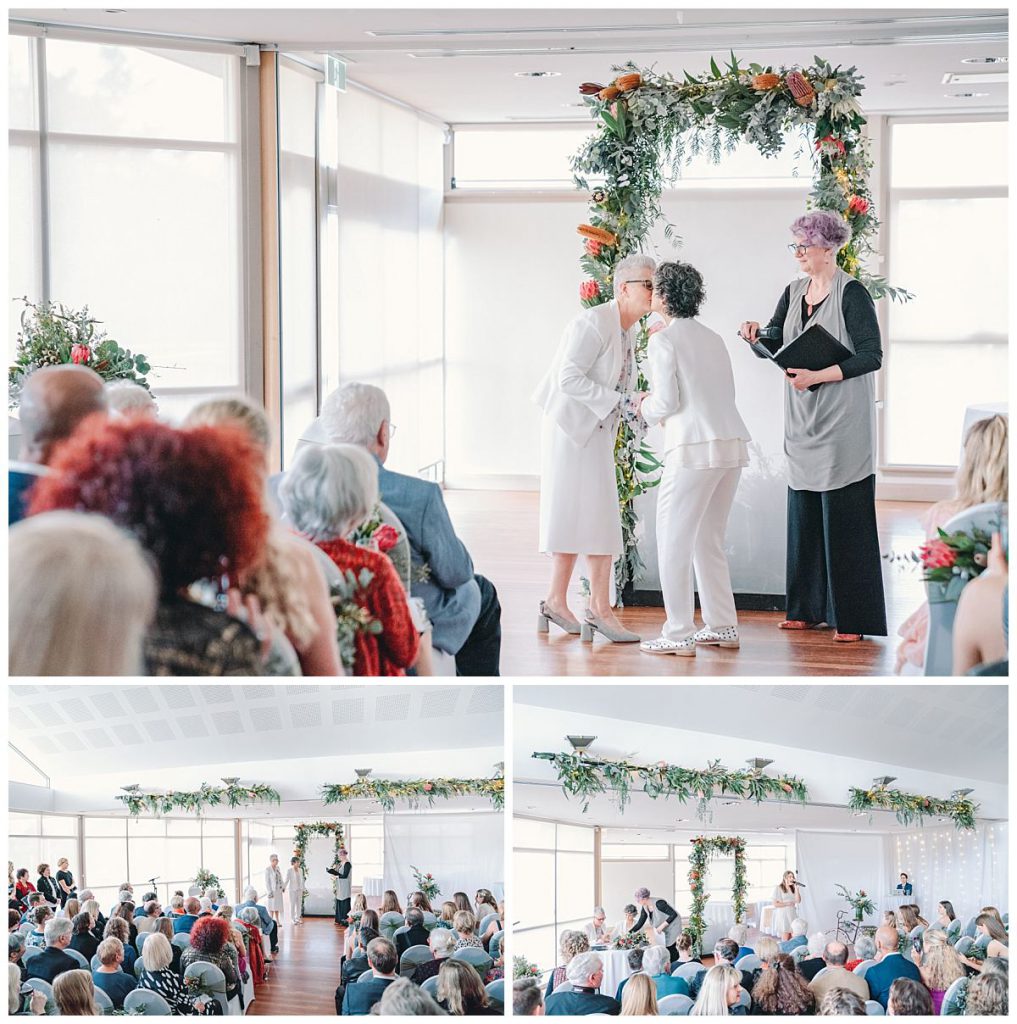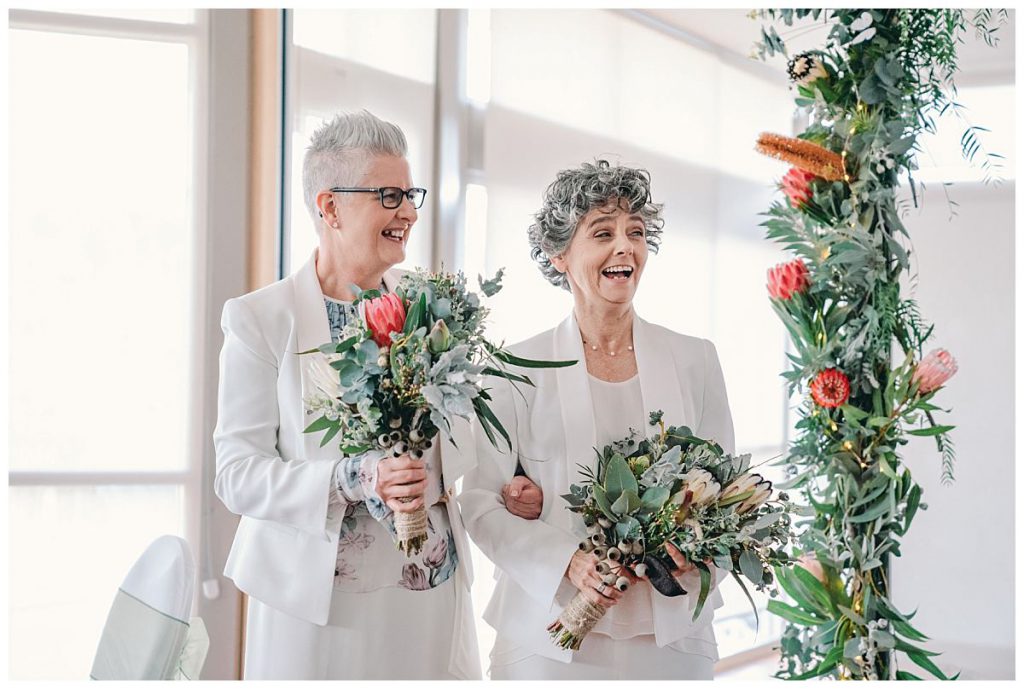 This wedding was a true example of what "love is love" means. Every single guest at this wedding was laughing and sharing jokes and cuddles. It was a wedding unlike any other that I've photographed!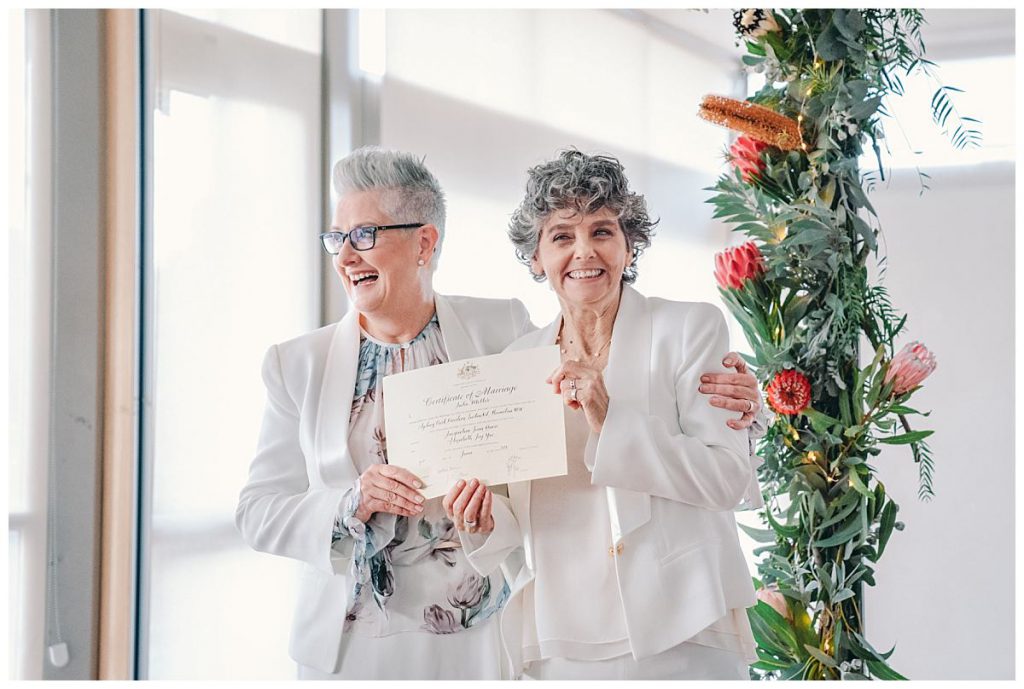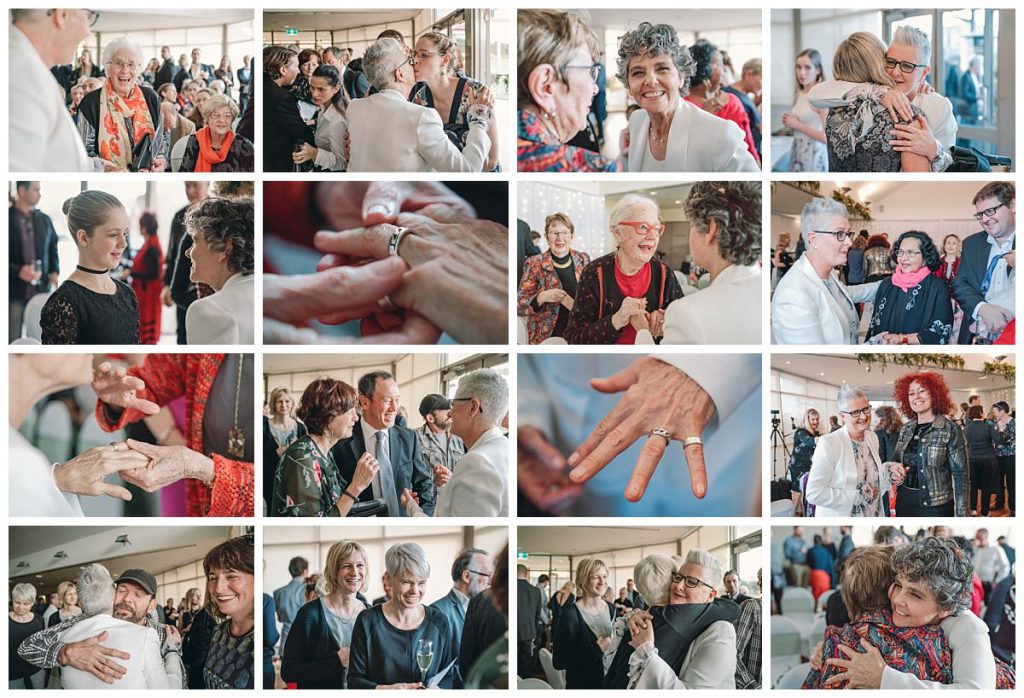 I couldn't help smiling on the way home. It's days like this that stay in your heart forever.
Congratulations Liz and Jackie! May the years ahead be filled with even more love and happiness!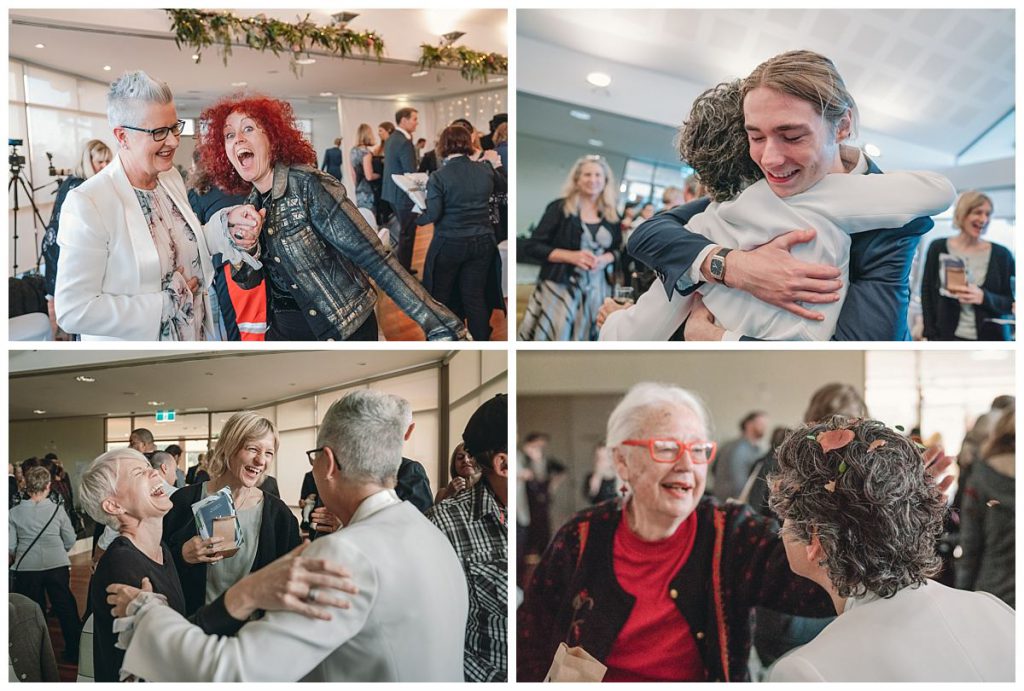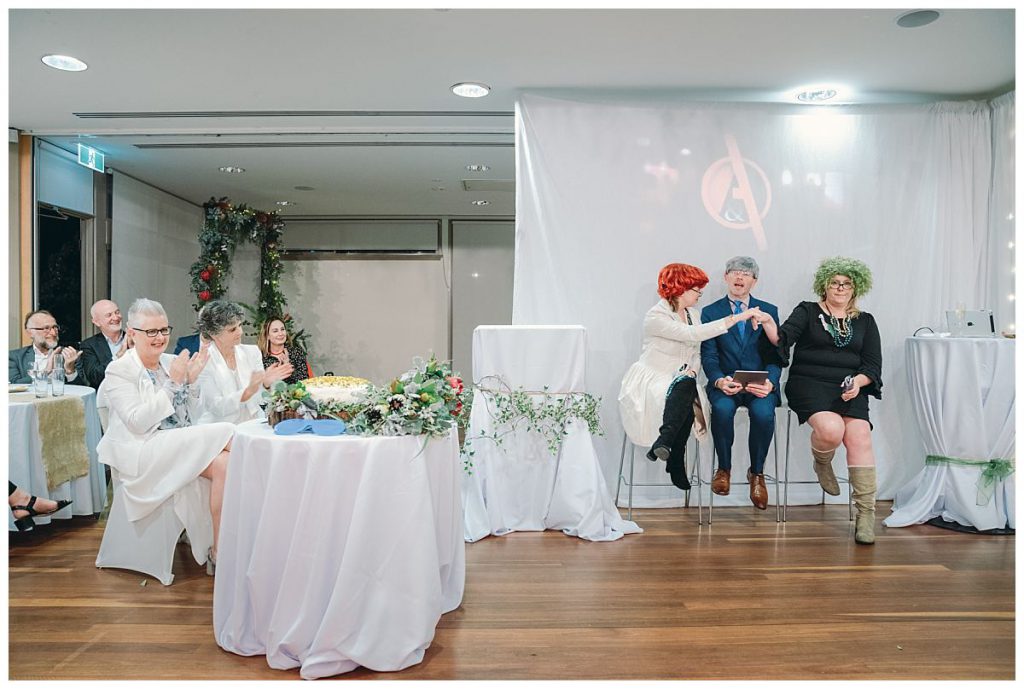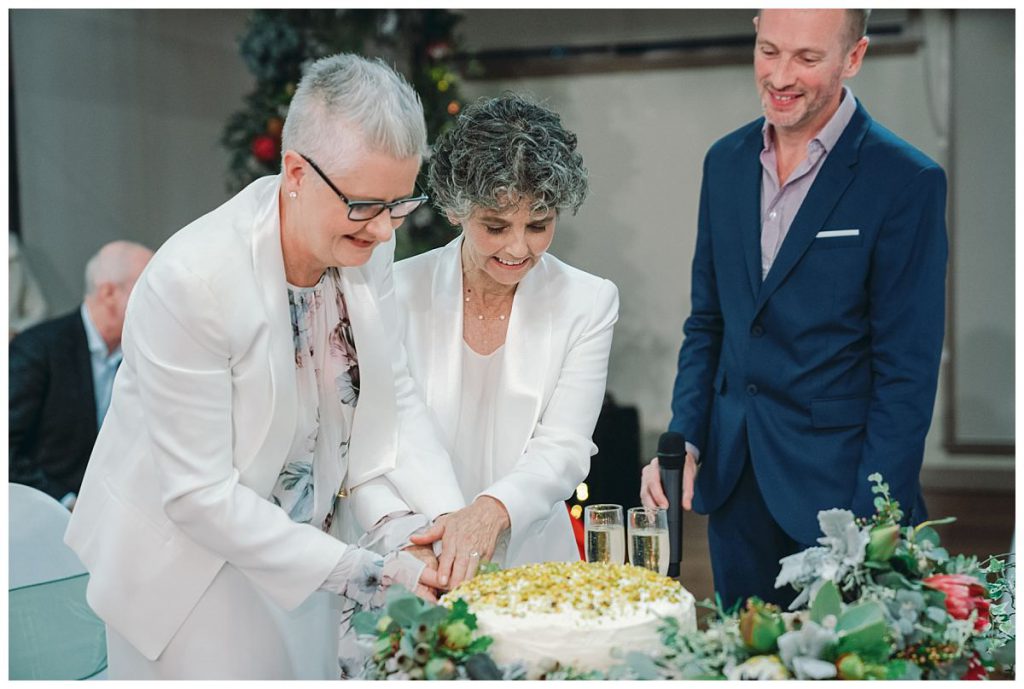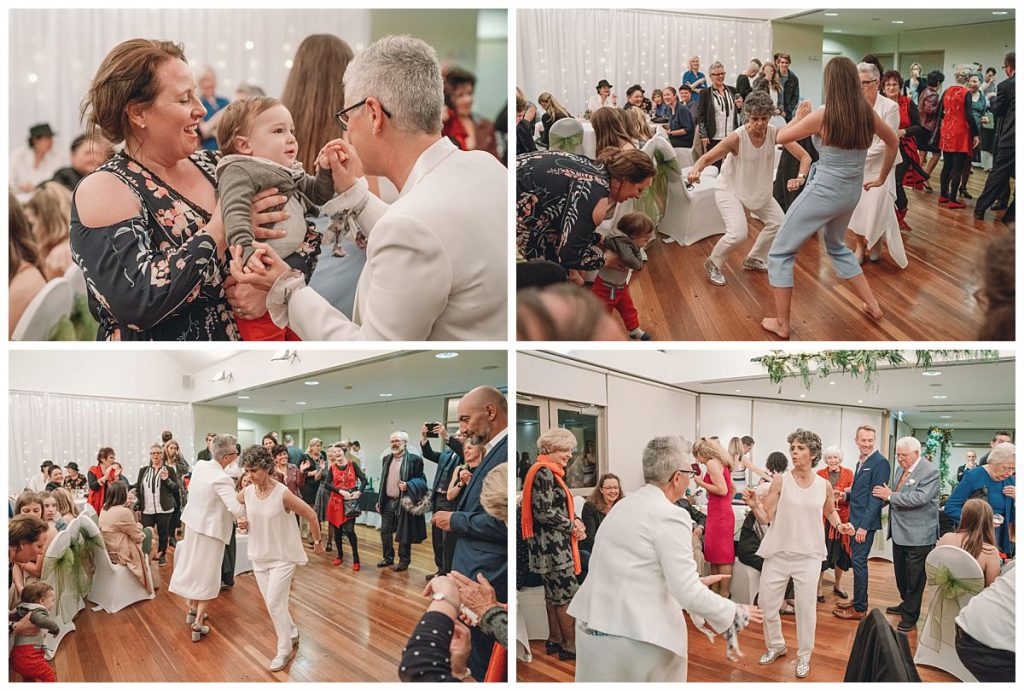 Prema Photo has been making professional photography and videography since 2013 and strives to reach the highest expectations of each client by delivering elegant, high-quality films and photo galleries.
Press the link if you would like to see more wedding videos and photos or get in touch to ask questions and book your session. We would love to hear from you.
With love, Diana