It's always an honor when friends ask me to film or photograph their wedding day. Me and my team at Prema Photo get excited to be able to closely share in the joy of the bride and groom.
This Vedic wedding took place in Govinda Valley, a yoga retreat center located just south of Sydney in the Royal National Park. This was my second time photographing a Vedic wedding ceremony here.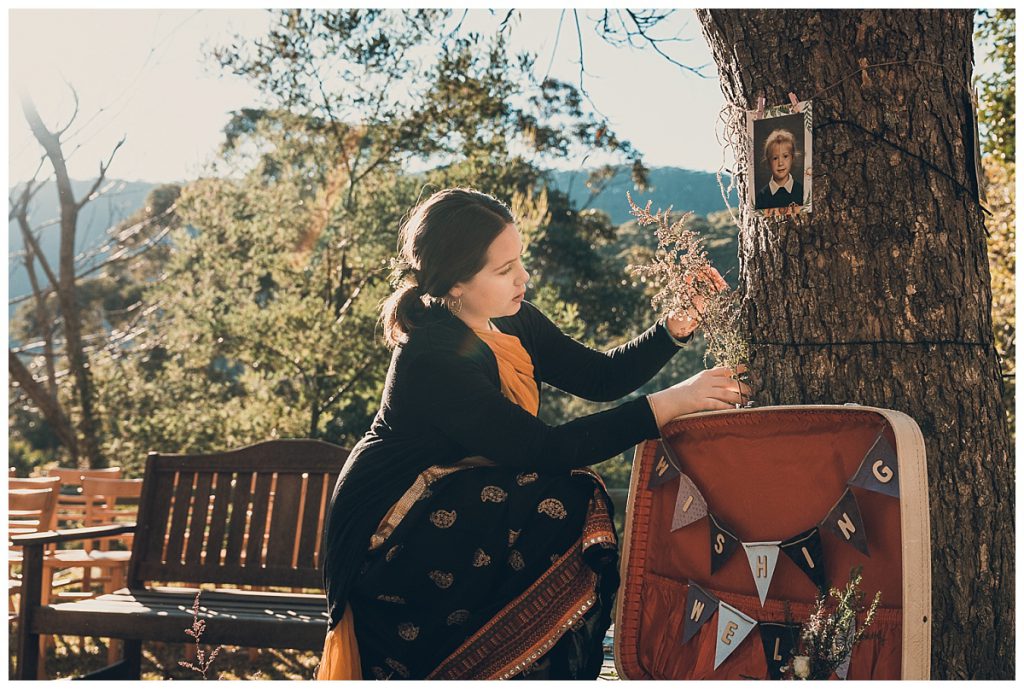 Govinda Valley is a wonderful place that brings people together. Anyone can book a weekend just to relax in the green forest or to join a yoga retreat. Many years back, I was able to stay for free in exchange for volunteer work.
It's where I met Akash. And where Akash, met his future bride, Renee.
Their paths crossed at Govinda Valley during a yoga festival where they became fast friends.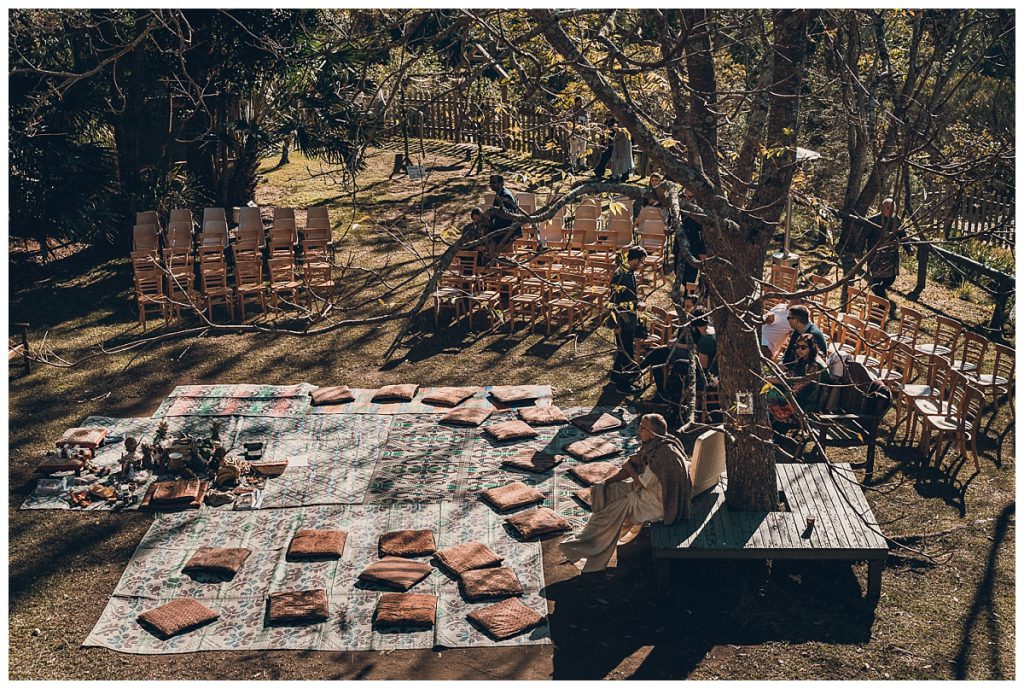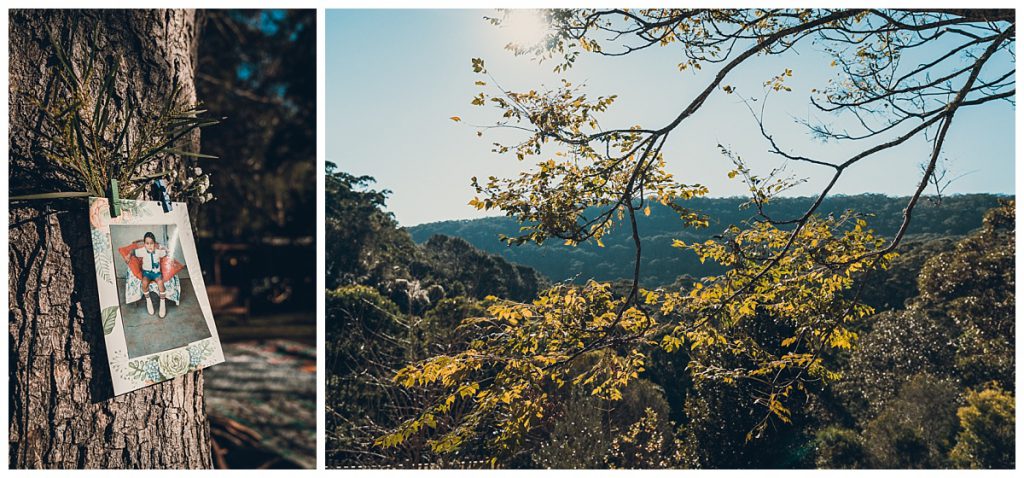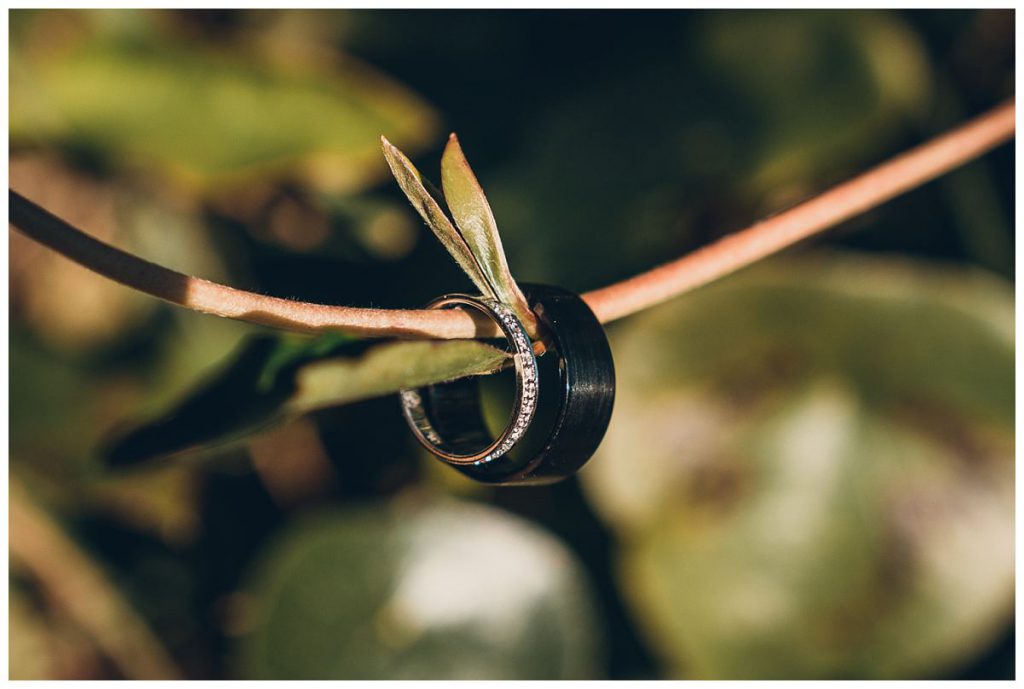 Akash moved from Sydney to Melbourne to study and to be closer to Renee and their relationship blossomed from an exciting friendship to a more serious romantic relationship. As soon as they were engaged, they both knew exactly where they would celebrate their marriage.
When the time came, friends traveled from all over South-East Australia to celebrate the marriage of Akash and Renee in this traditional Hindu wedding ceremony called Vivaha-yajna.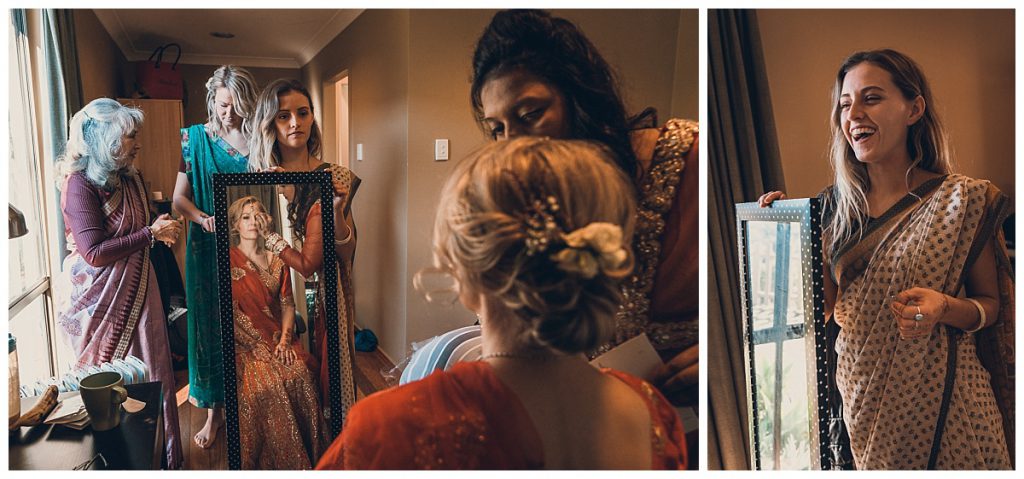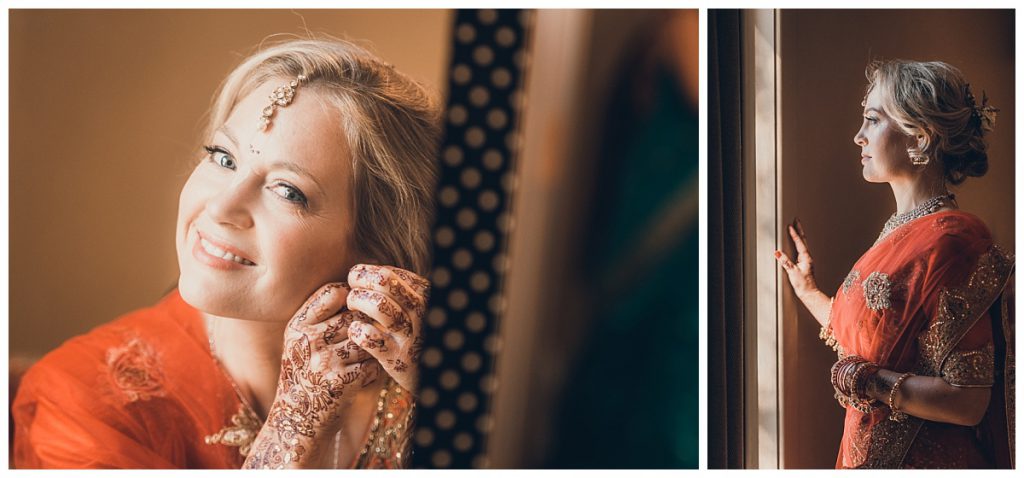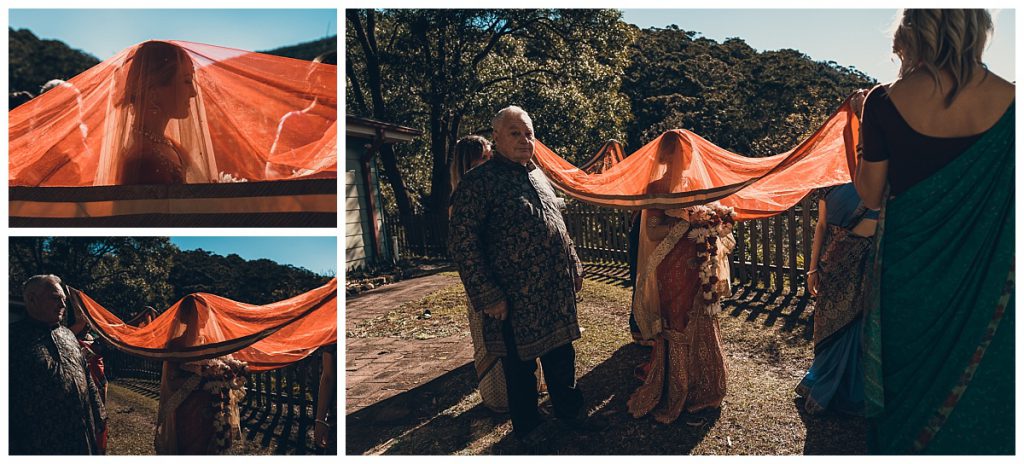 It was a perfect warm sunny day in the middle of an Australian winter. The bridesmaids rose early to help the bride get ready in her room.
While preparing for the ceremony, the bride was suddenly overcome by joy. I didn't want to miss the chance to photograph her at this moment, so I ask everyone to leave the room. I captured her gazing out a window imagining the beautiful married life she was about to spend with her best friend.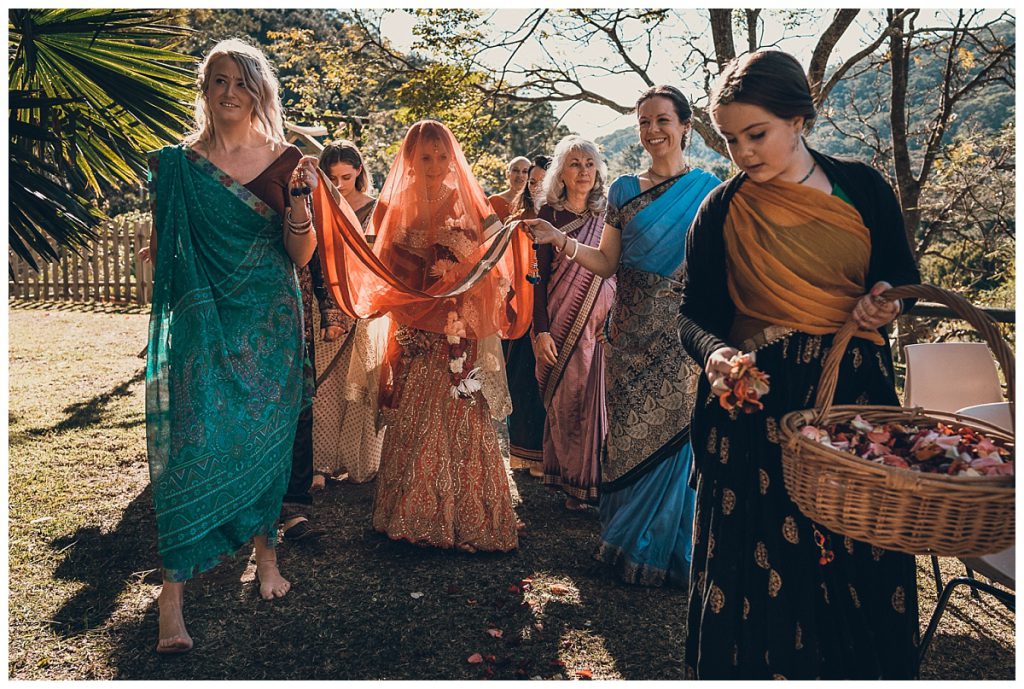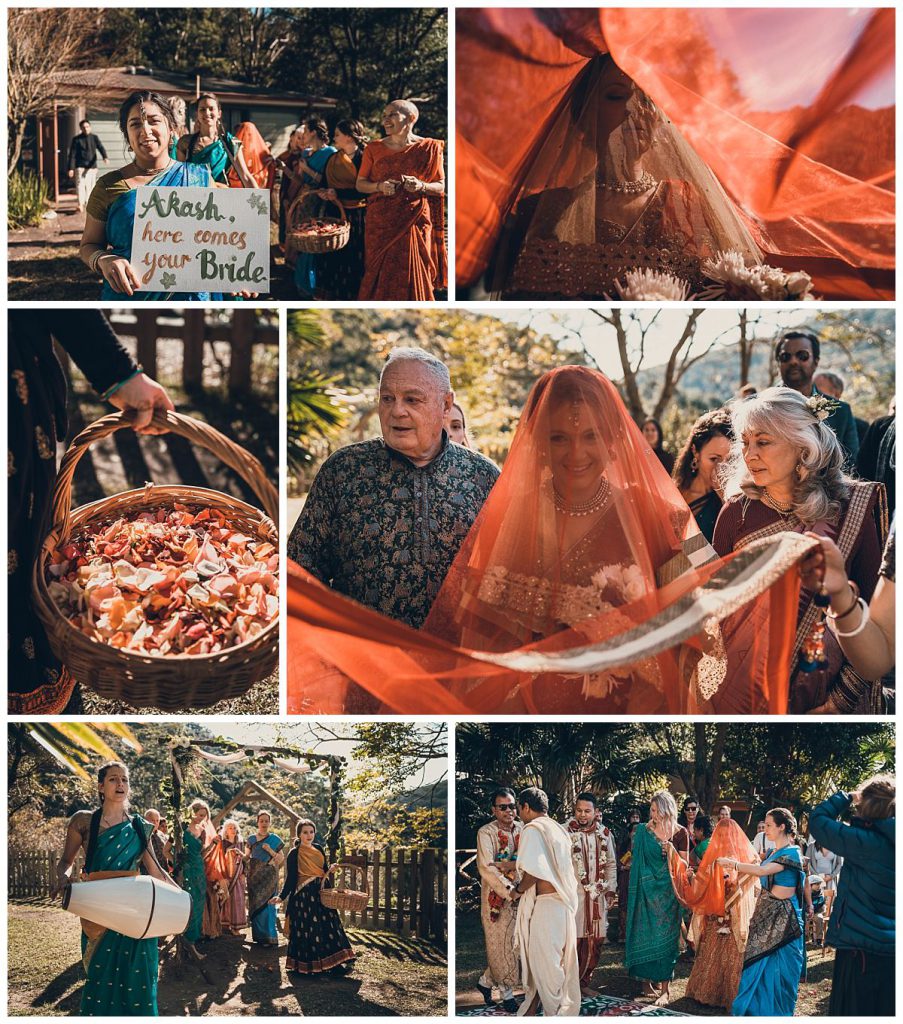 The ceremony began with the sounds of kirtan (chanting) and a sign that went before Renee saying, "Akash, here comes your bride". The whole gathering was ecstatic. The bride was led out by her parents and bridesmaids. She was covered with red silk scarves and adorned in a beautiful red sari with opulent golden embroidery.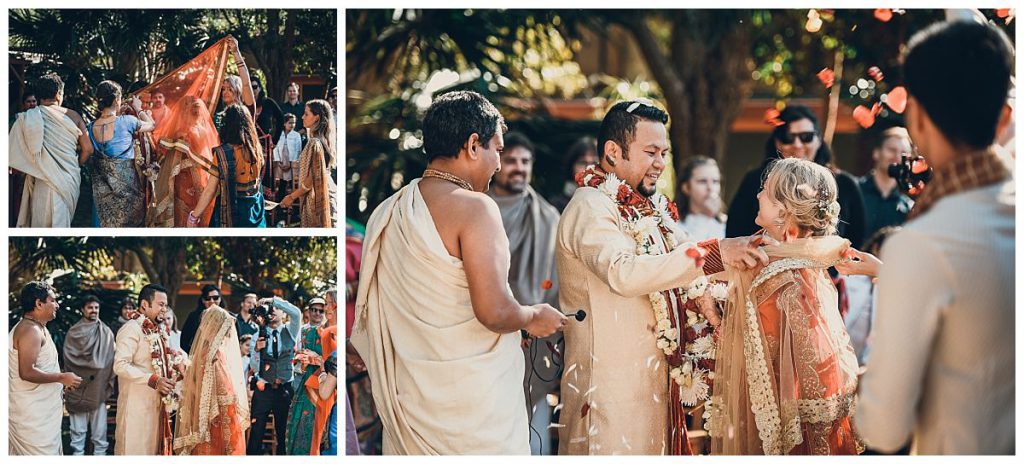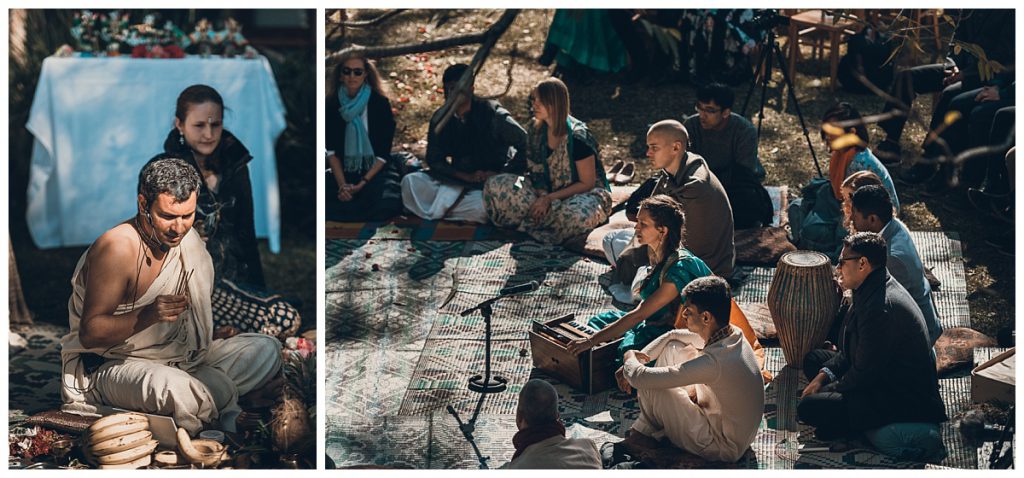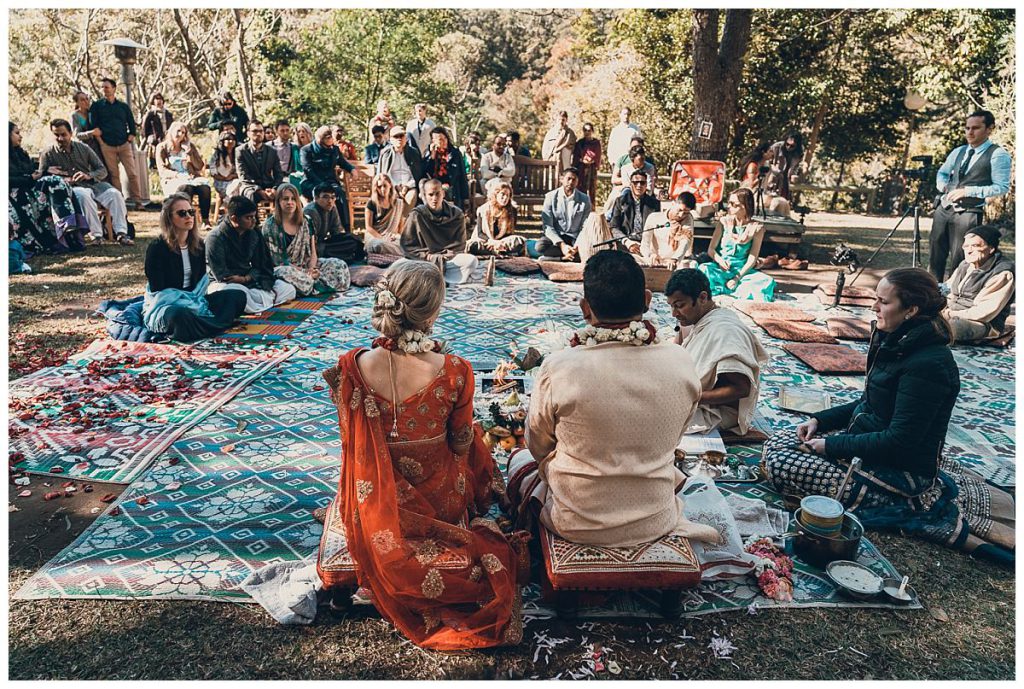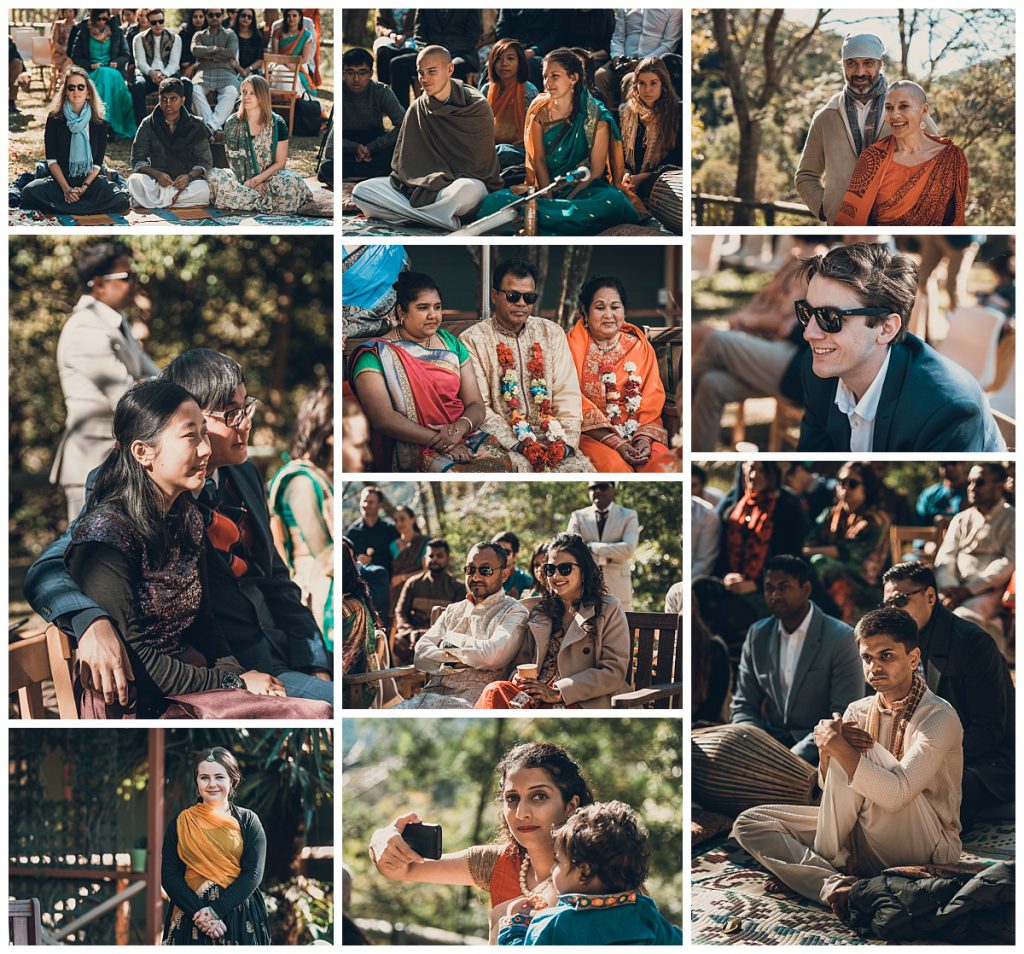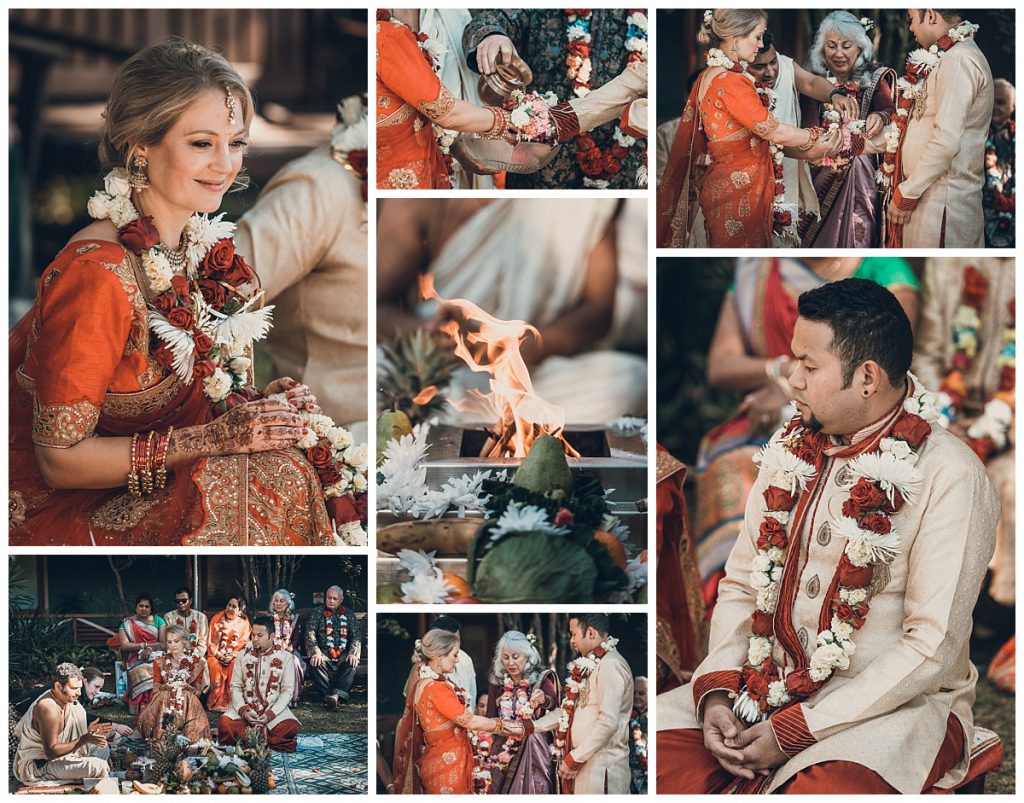 During this ceremony, the bride and groom perform a fire sacrifice promising to the Lord Vishnu to be a husband and wife, not only in this lifetime but for seven sequential lives. Ancient Vedic mantras are chanted, and guests give their blessings to the newly married couple to live a long and happy life under God's protection.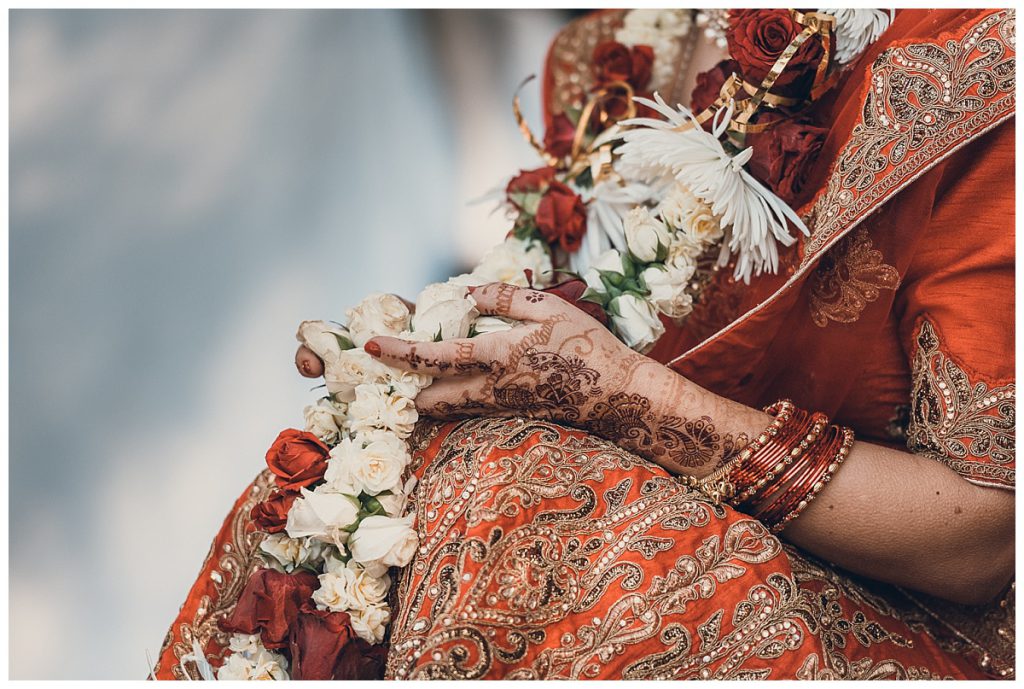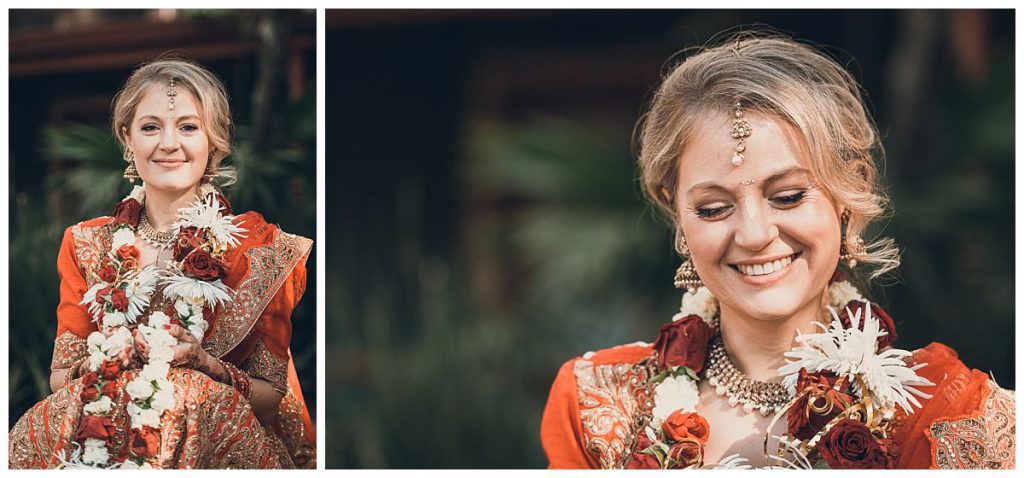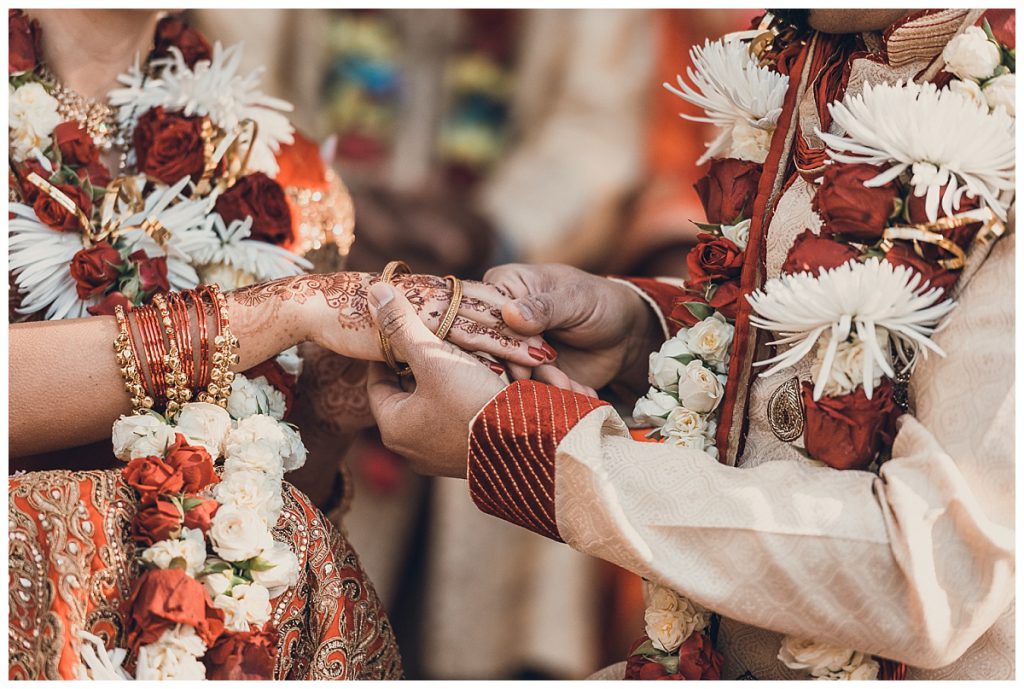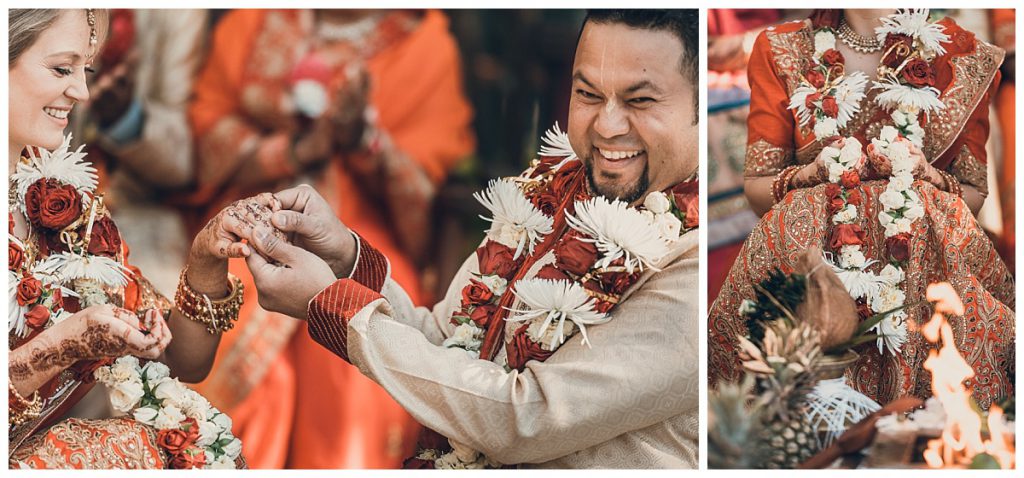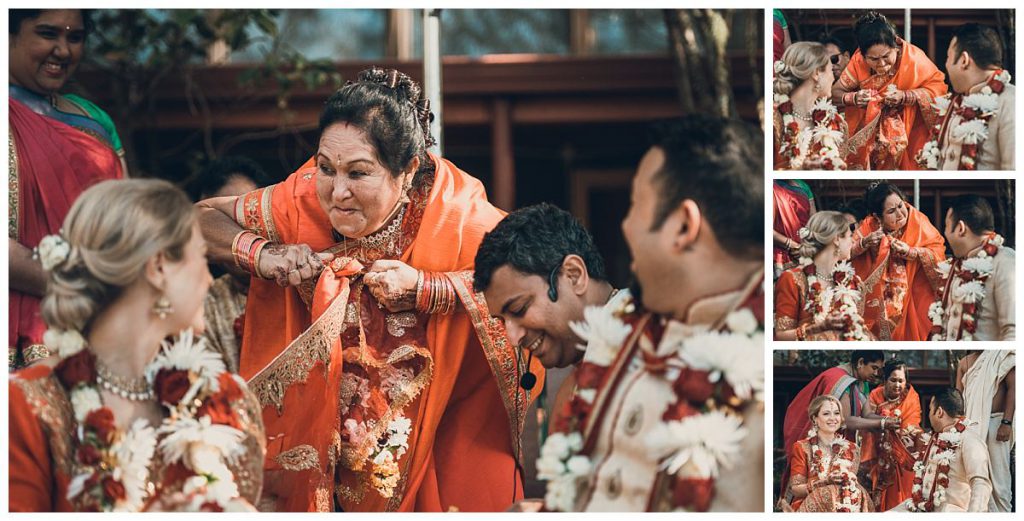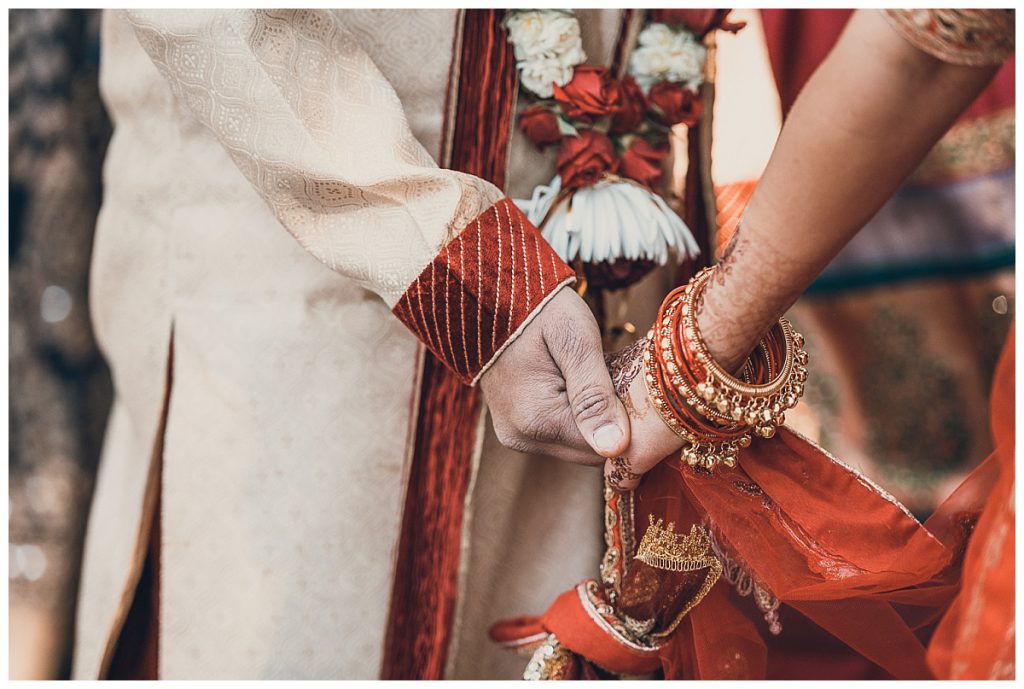 Showered in flower petals, Akash and Renee stood before each other smiling, willing to bond their lives in front of the Lord Vishnu, their family, and friends. There are no kisses exchanged during Vivaha-yajna, yet immense love and devotion is expressed throughout the ceremony.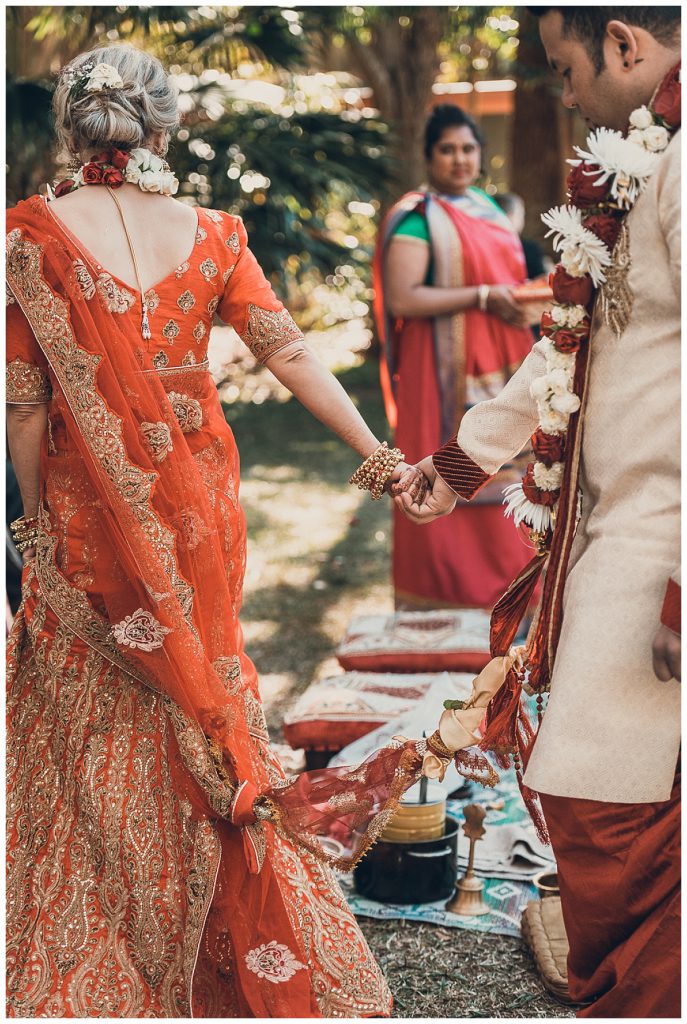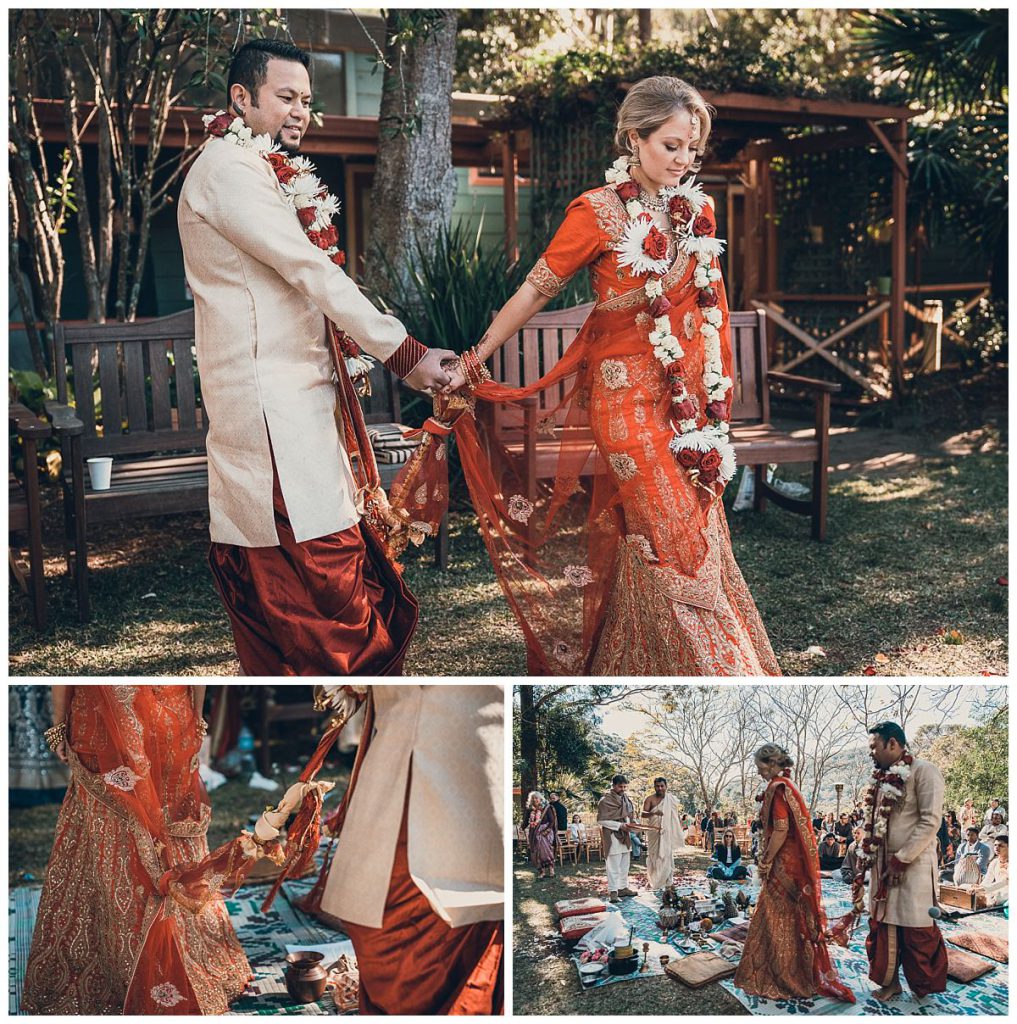 The bride and groom offered their obeisance to the deities and to their parents, and after exchanging rings and gifts, they tossed puffed rice into a fire and circled around it seven times. Then seven final steps were made through petal circles where they exchanged vows. At last, the bond was sealed, and Akash and Renee were finally husband and wife.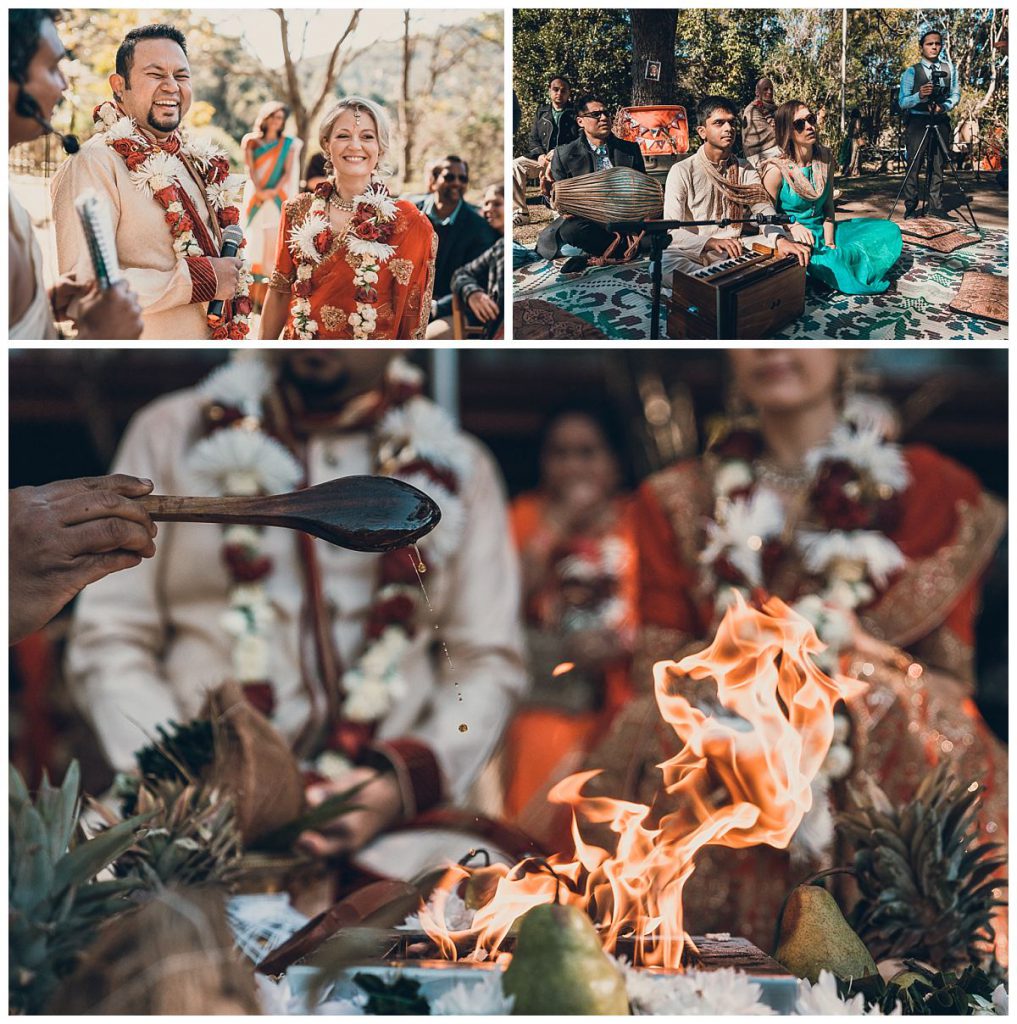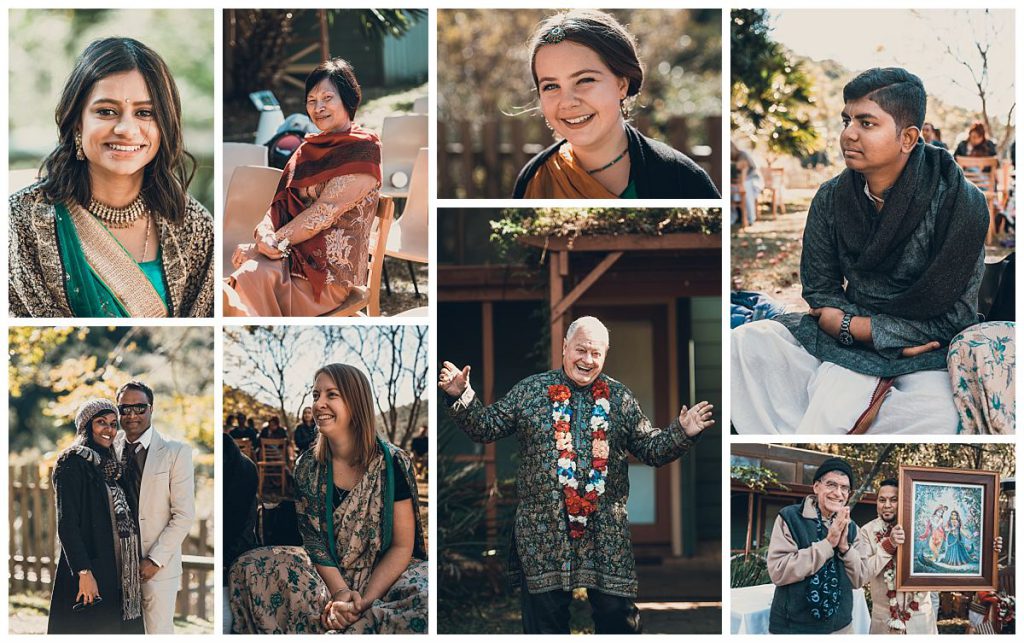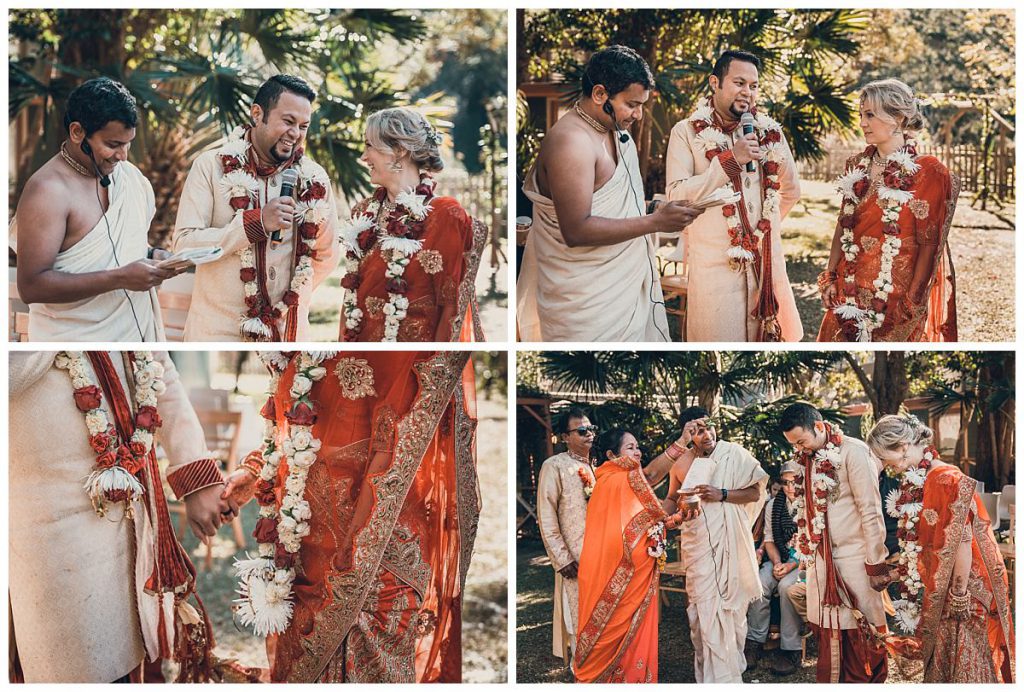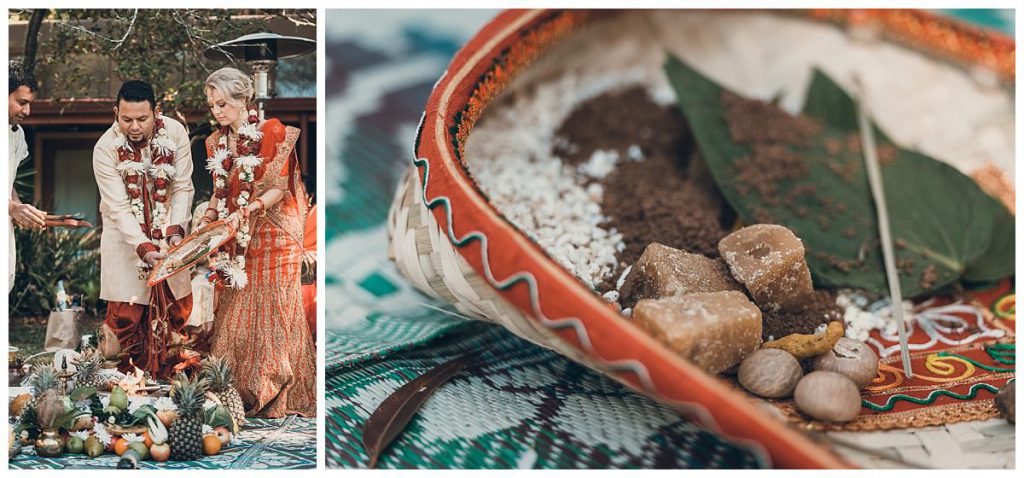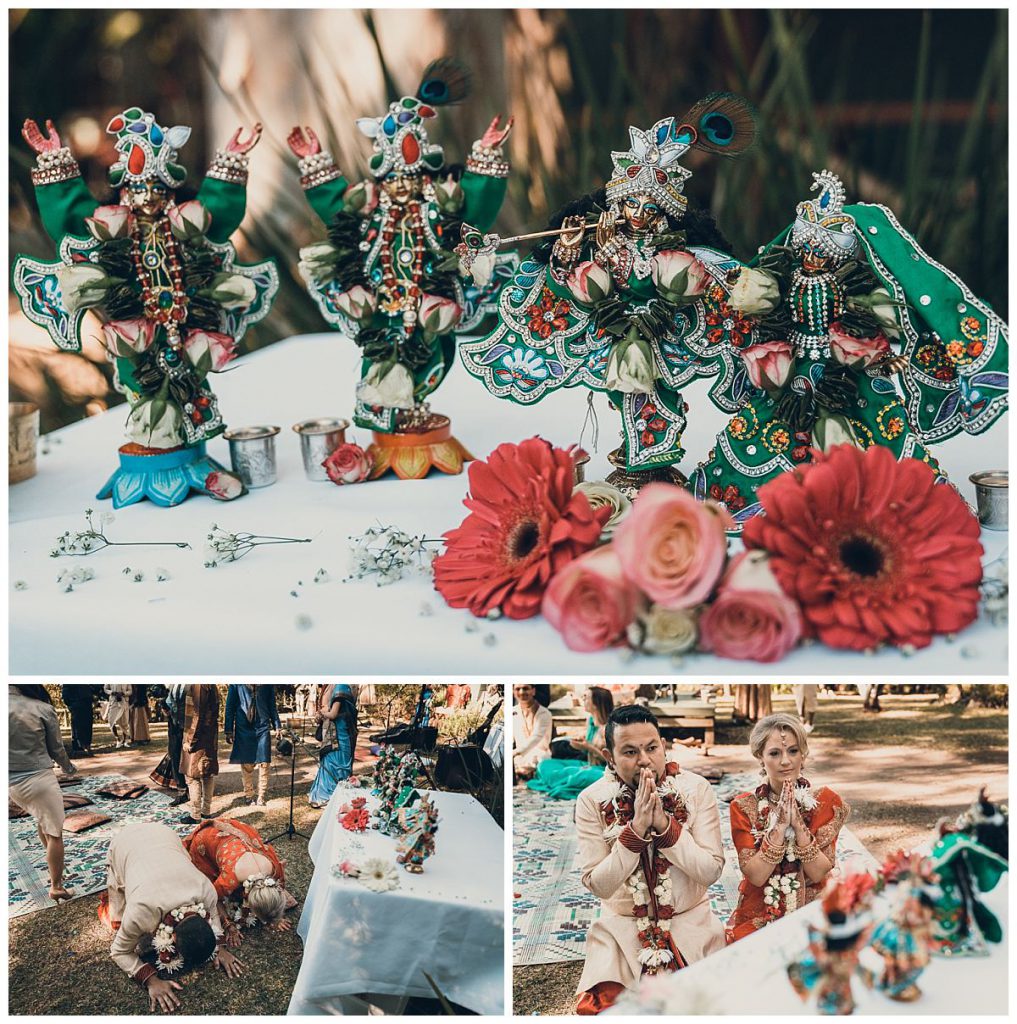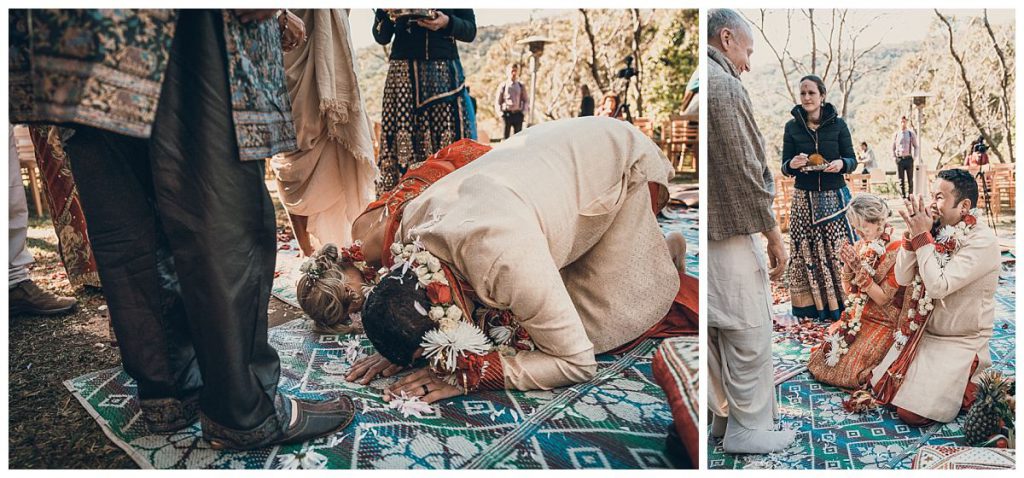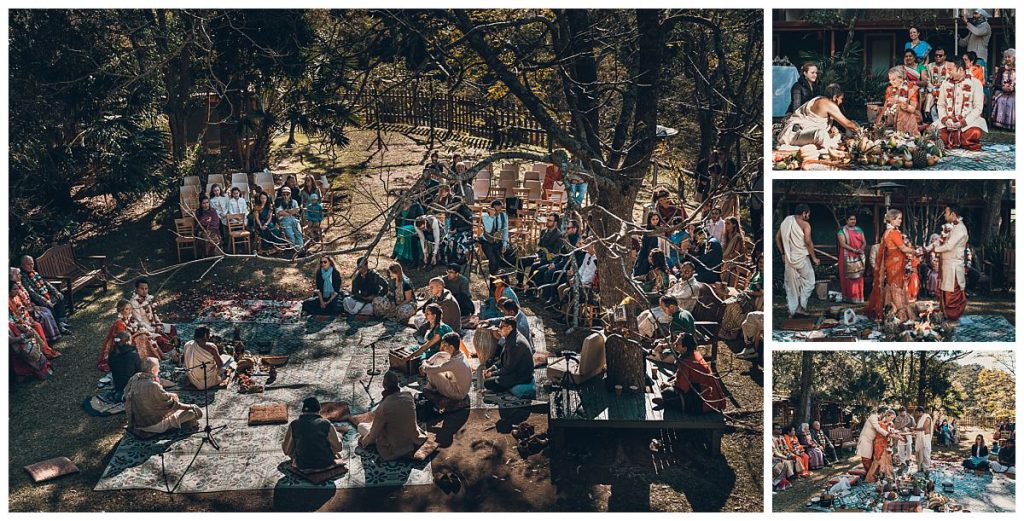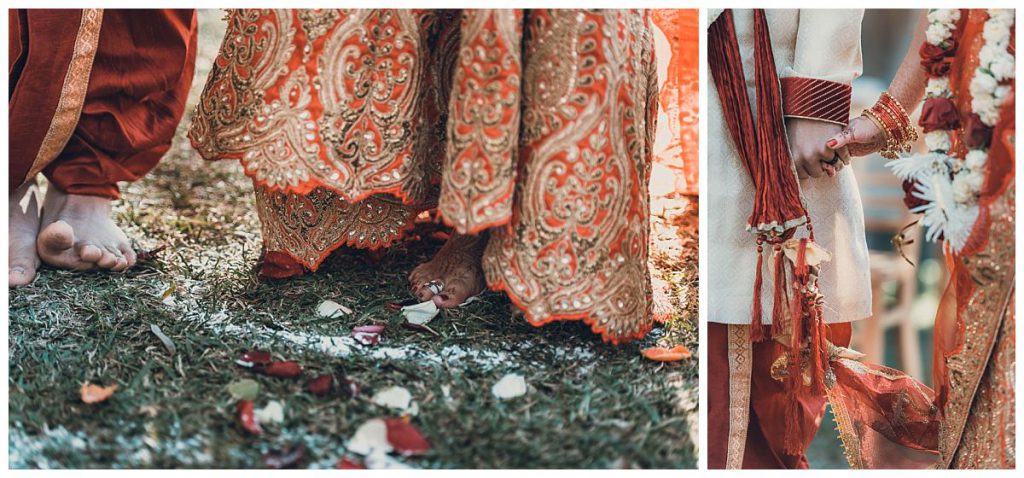 A group photo session followed the ceremony and I was able to capture Akash and Renee's excitement of being husband and wife in the vibrant green locations around the retreat area.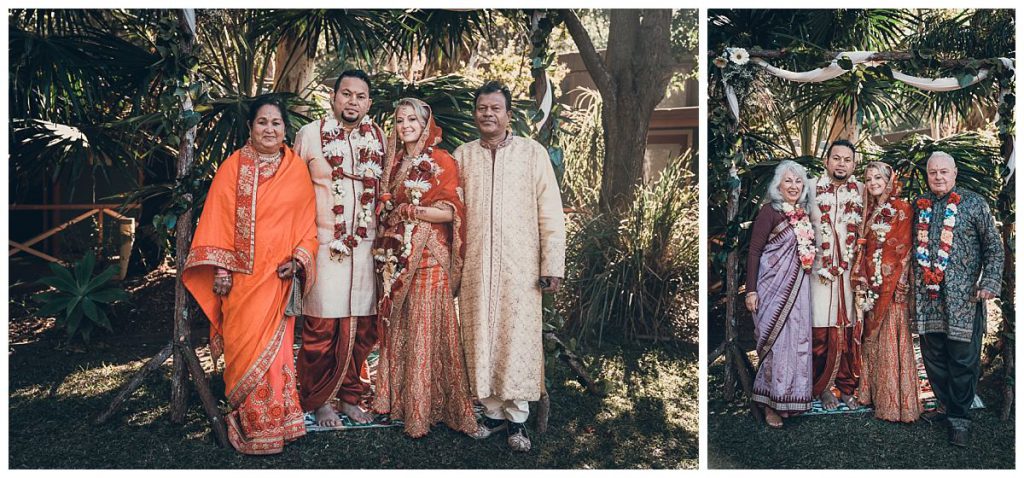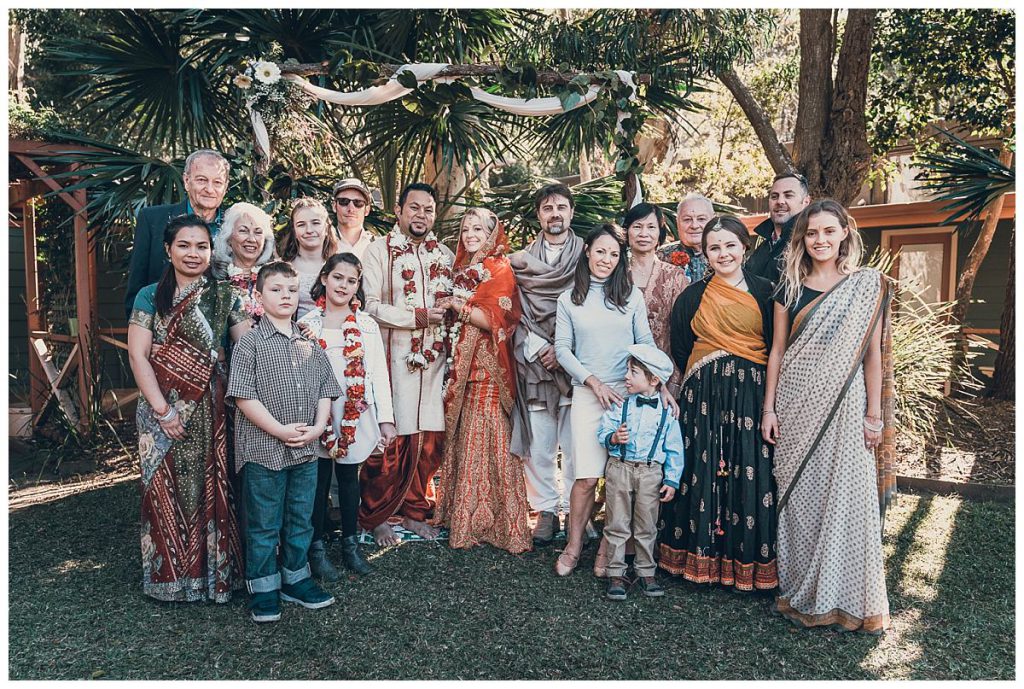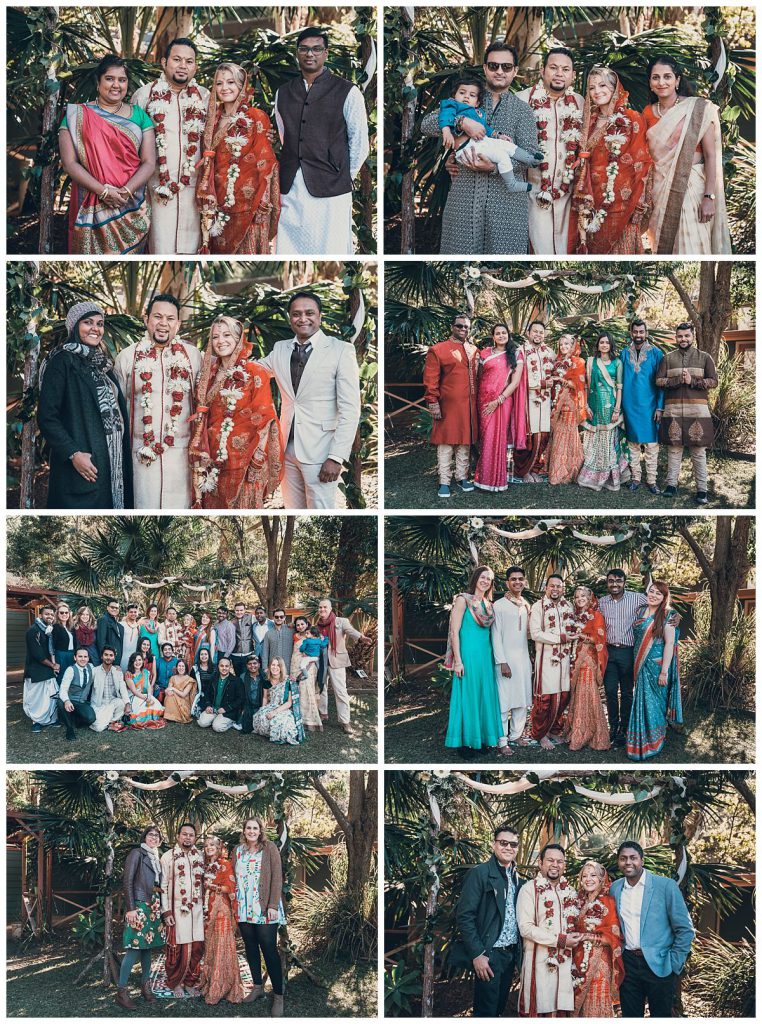 At their modern hipster reception, we ate a feast of Indian-Asian cuisine that was followed by speeches, cake cutting, and live music by Akash and his best mates.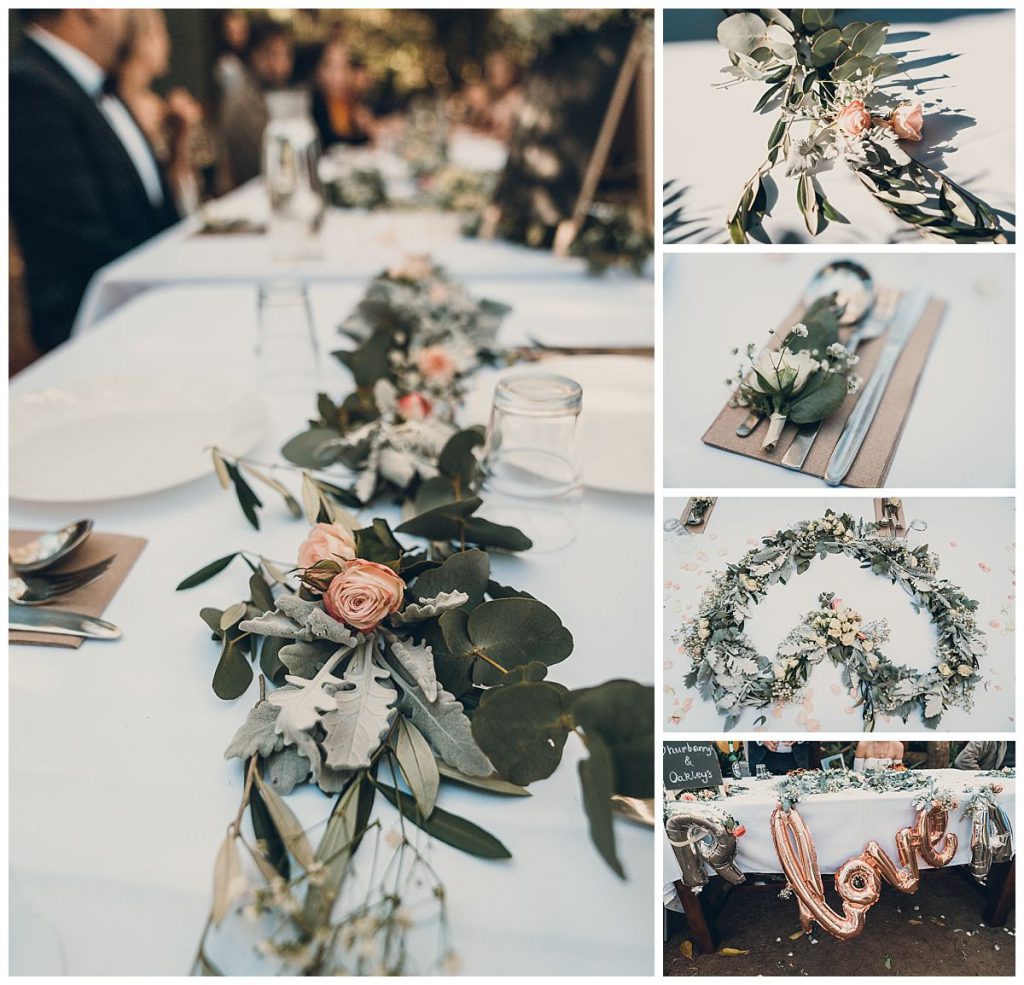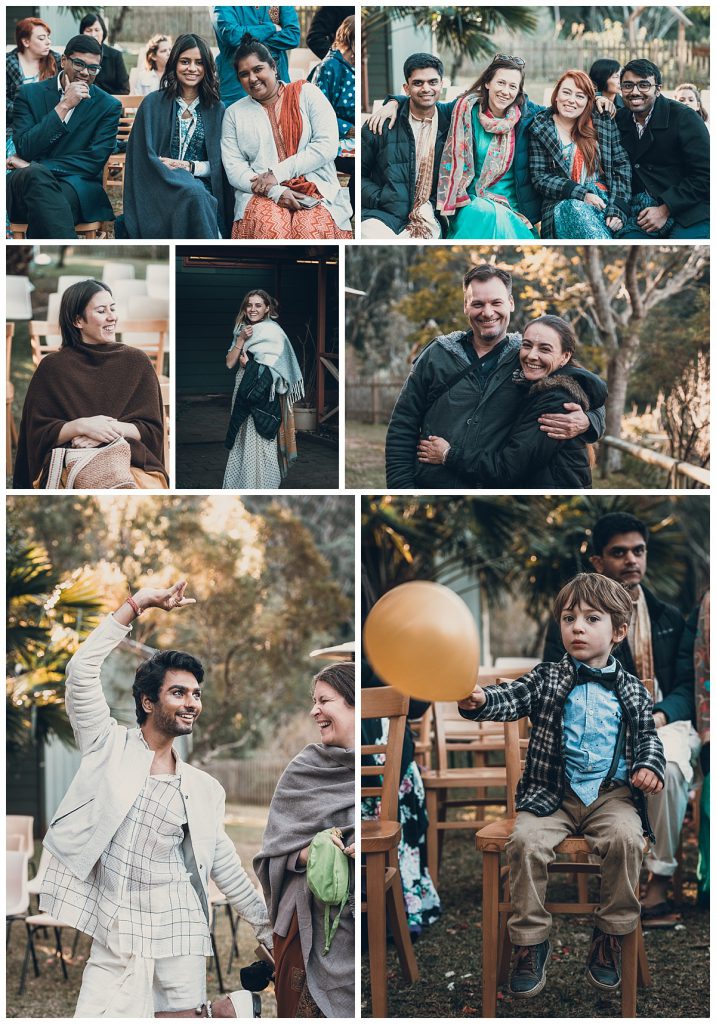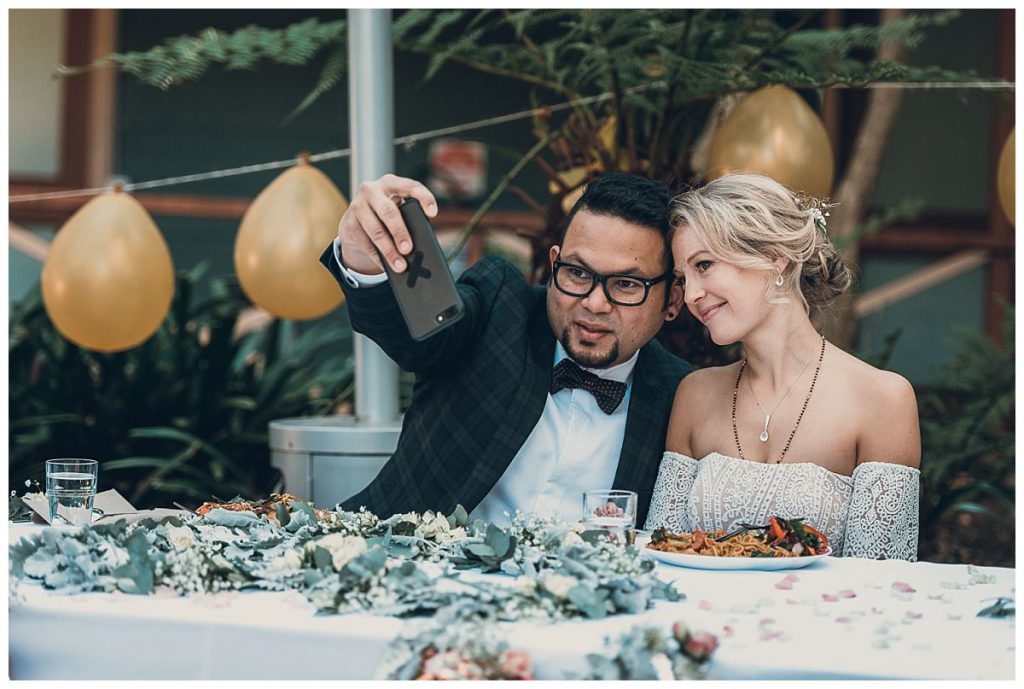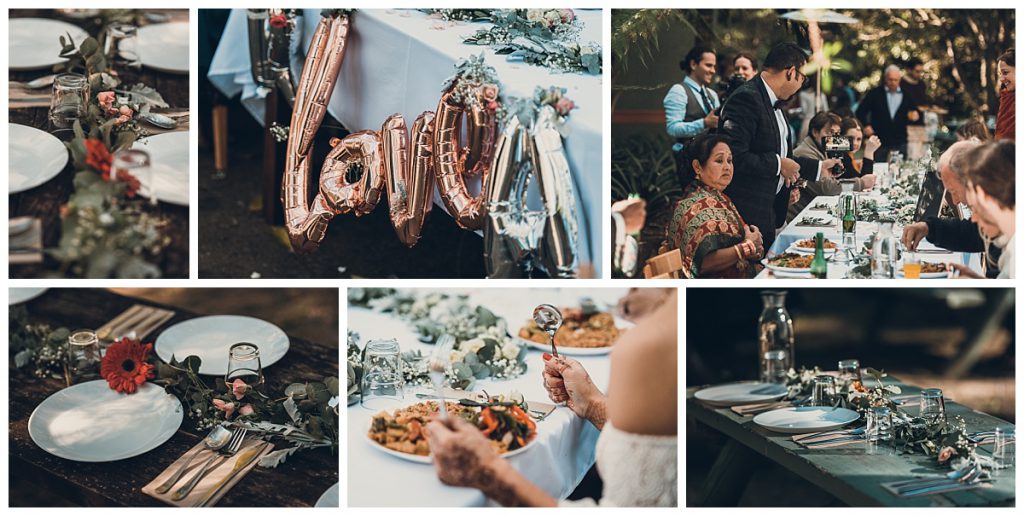 The remarkable thing about this wedding was that friends and family helped with all the preparations and personalized it with DIY decorations for the bride and groom. Through the whole celebration, the newlyweds were surrounded and cared for by all the people they loved. It was a wedding to remember!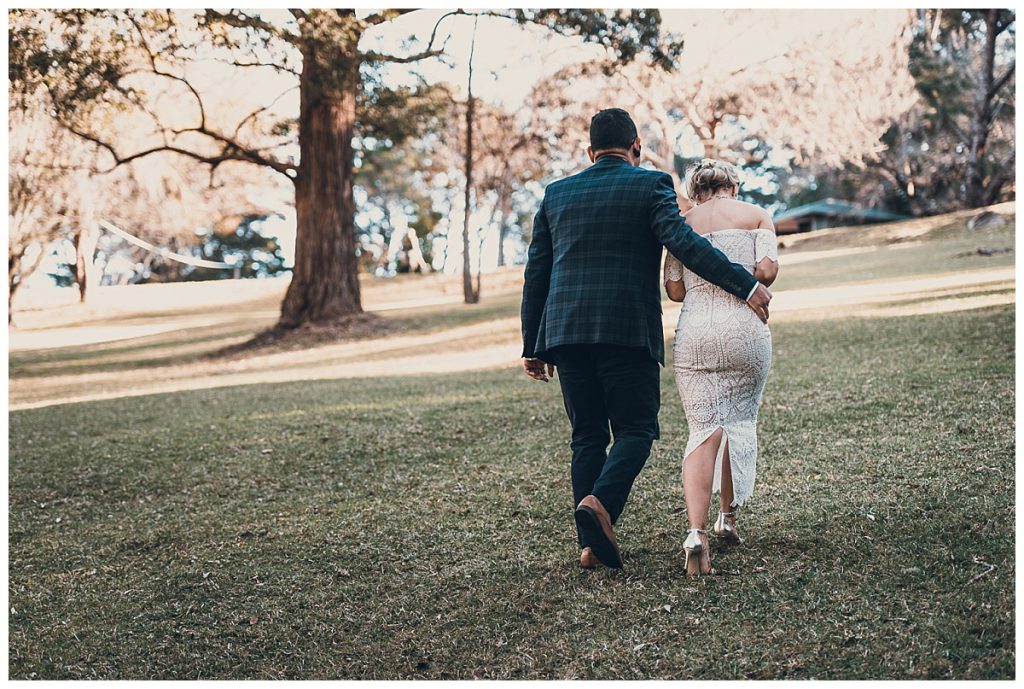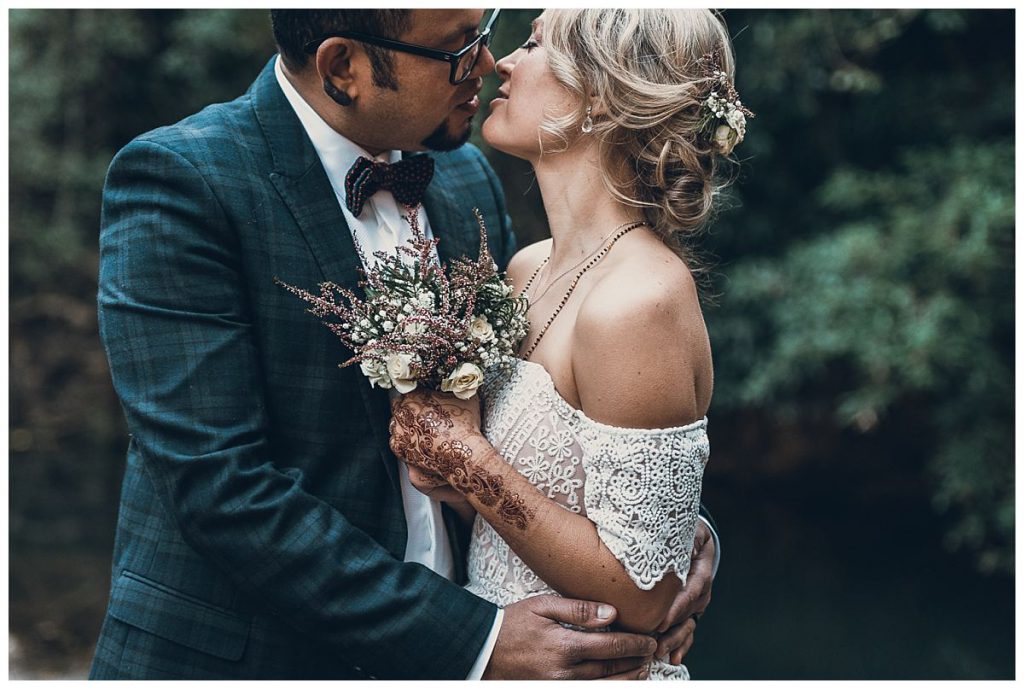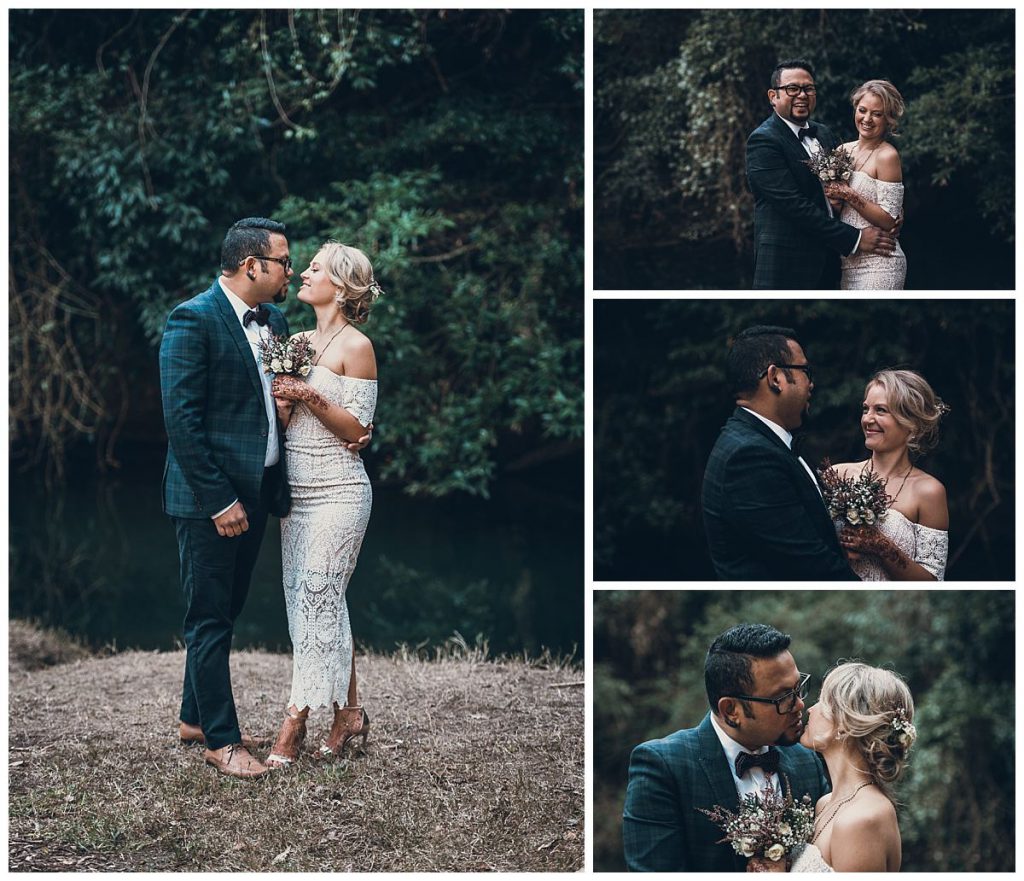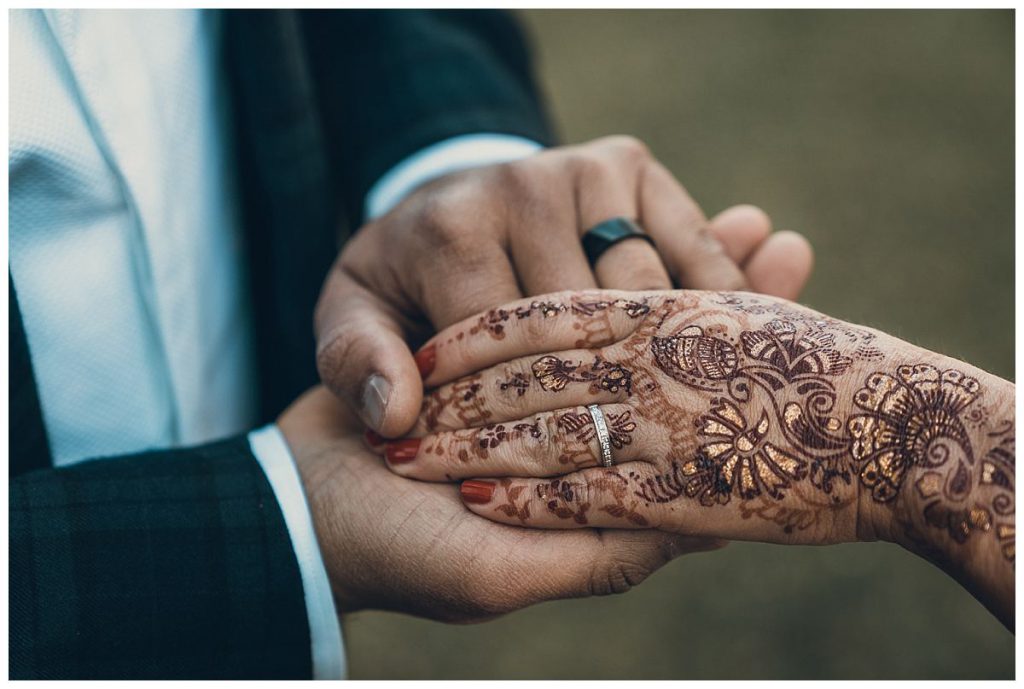 Renee and Akash, I'm forever grateful to be able to capture your special day and witness your love for each other.
I wish you prosperity, mutual respect, eternal love, and endless happiness.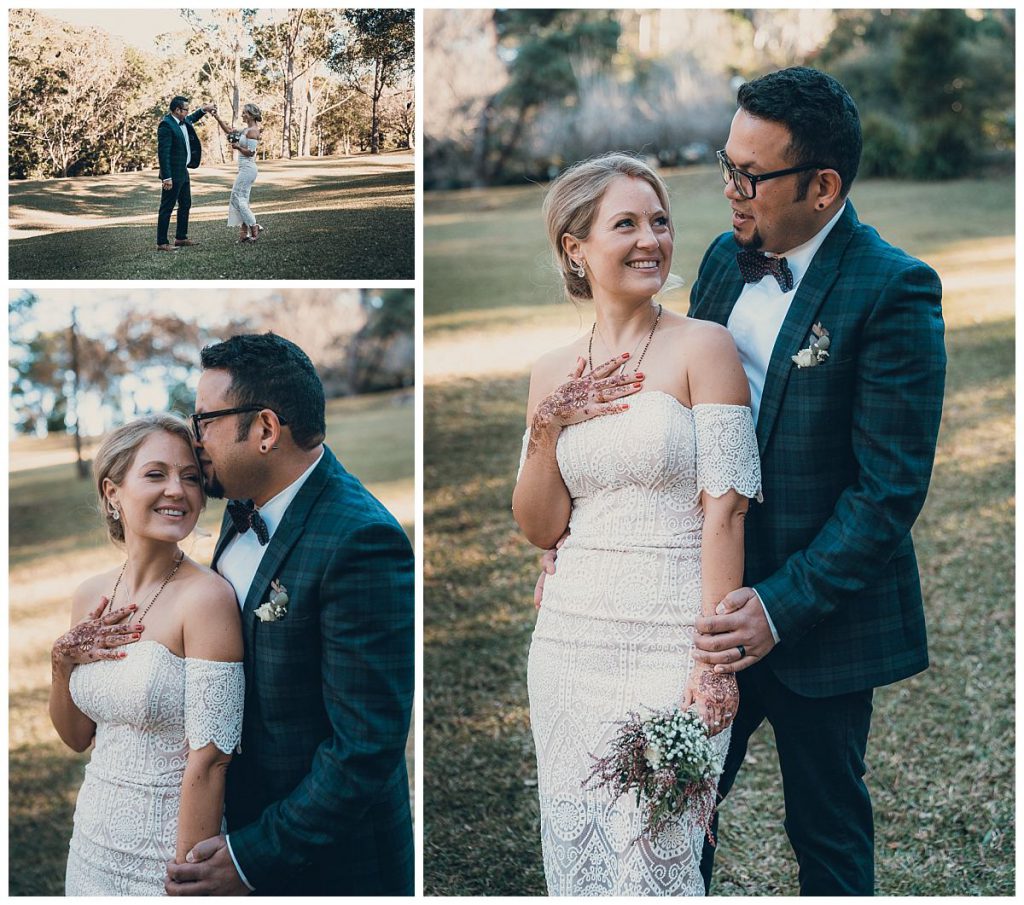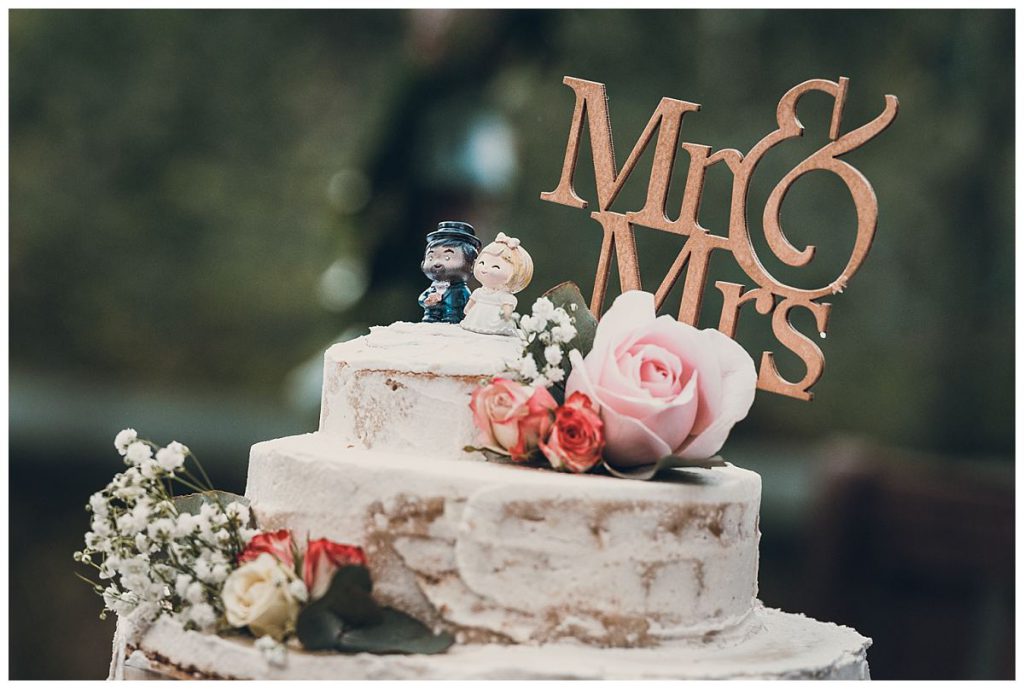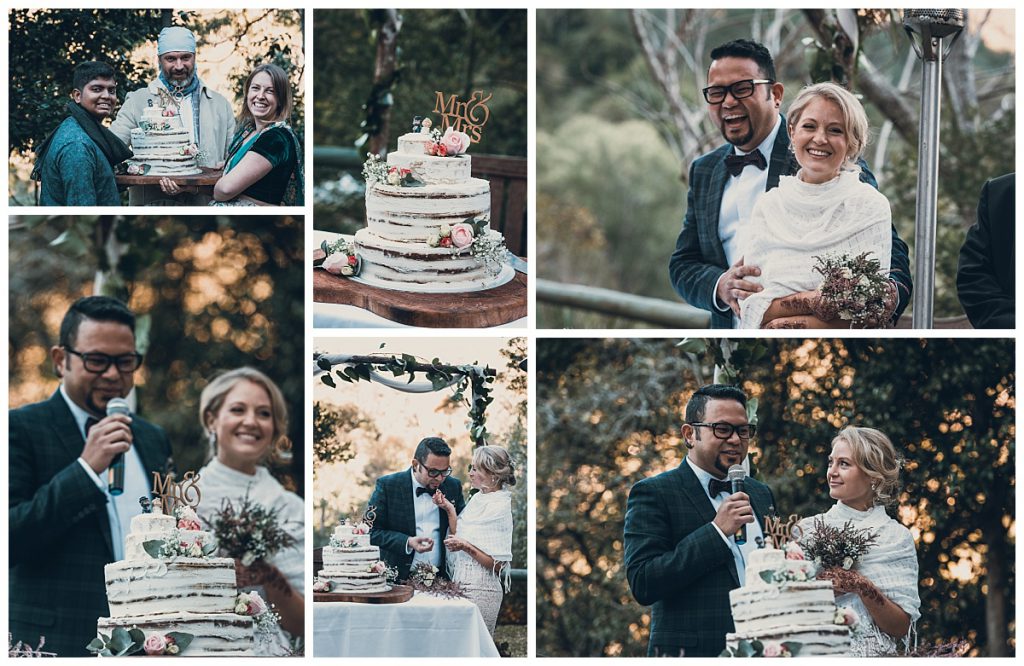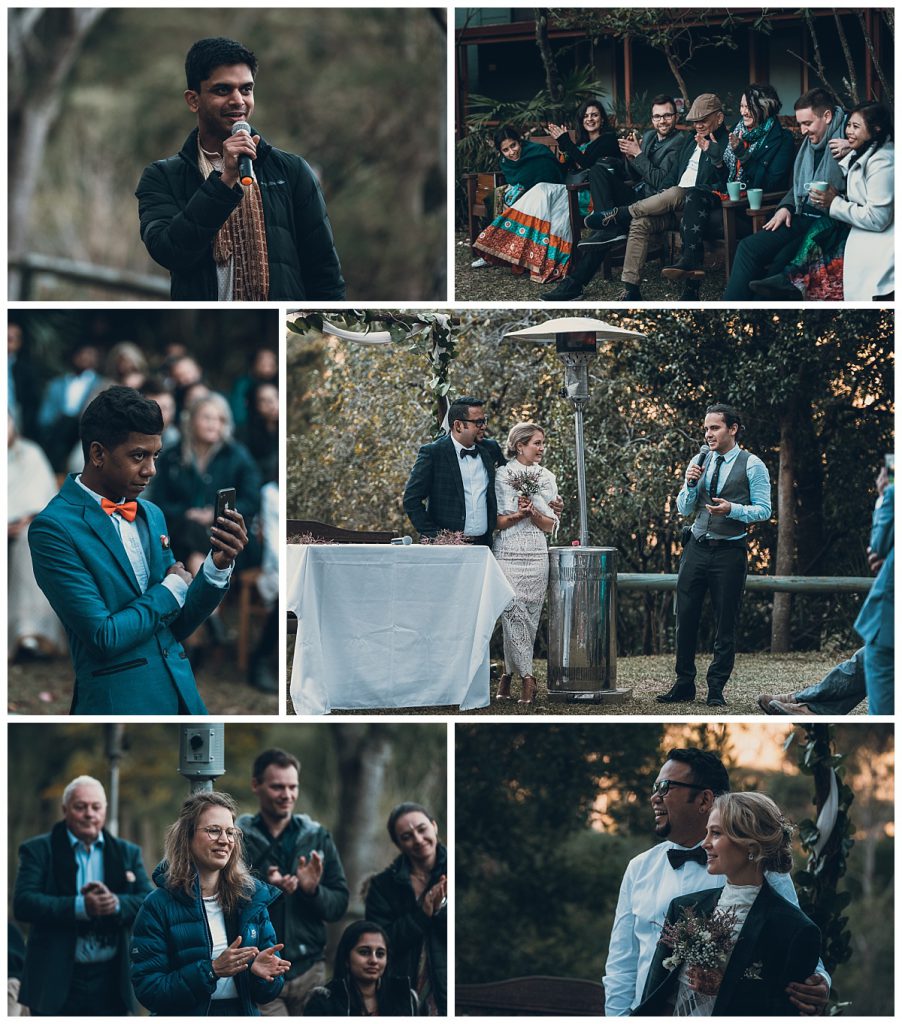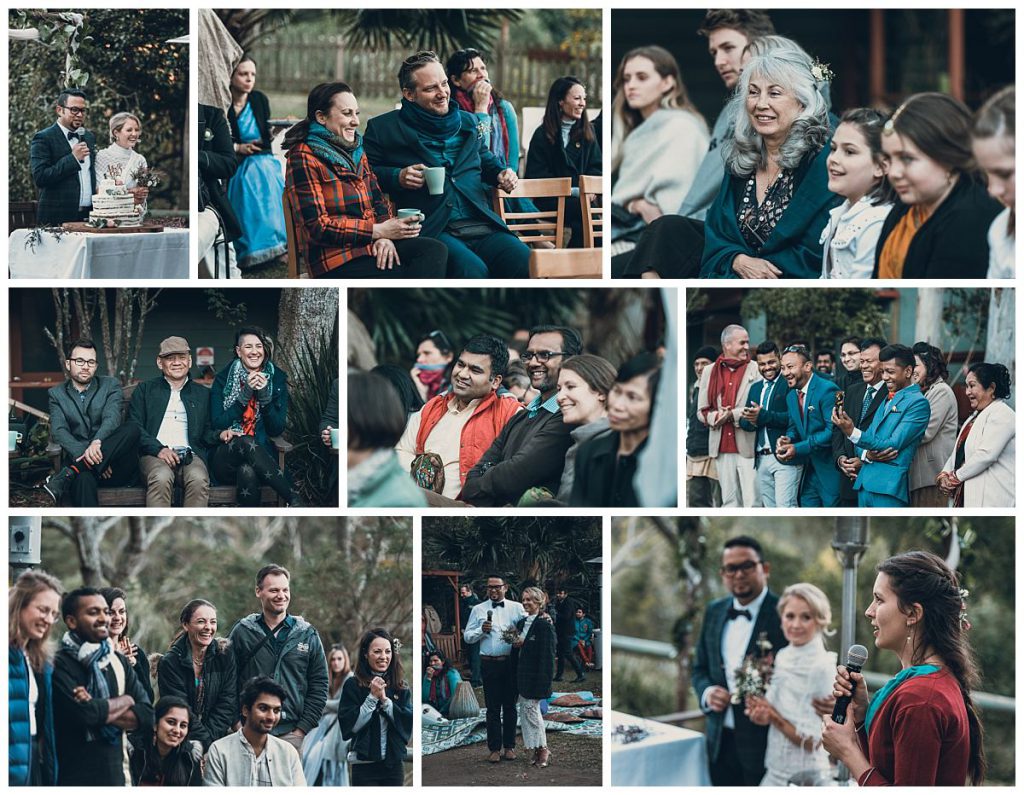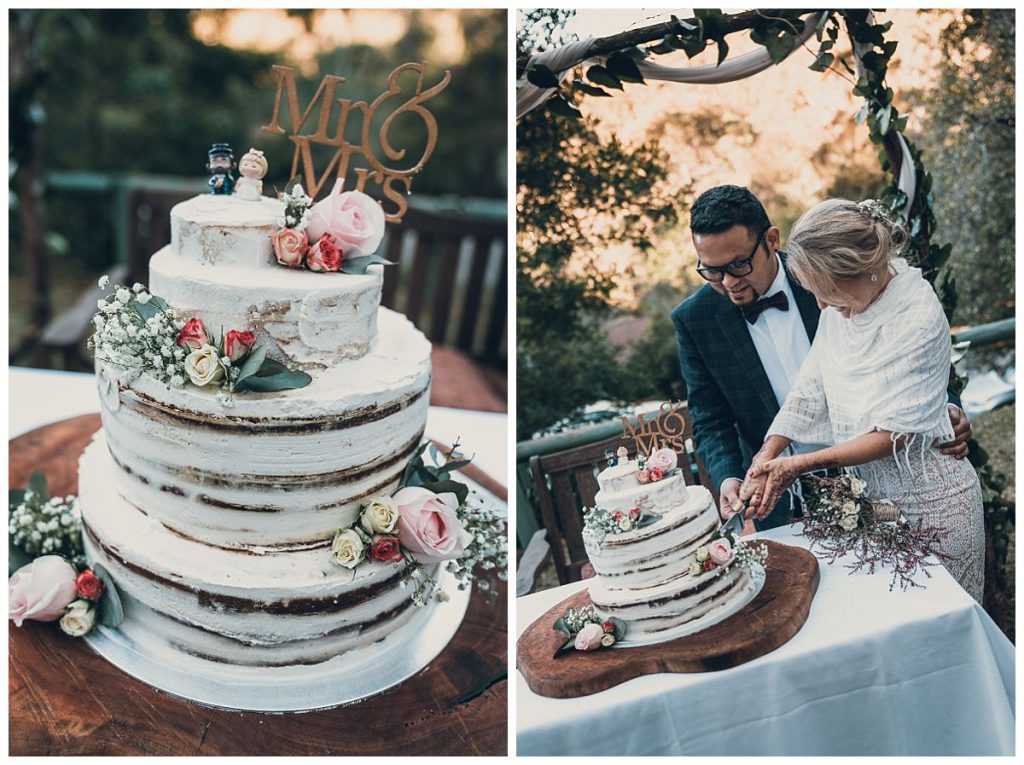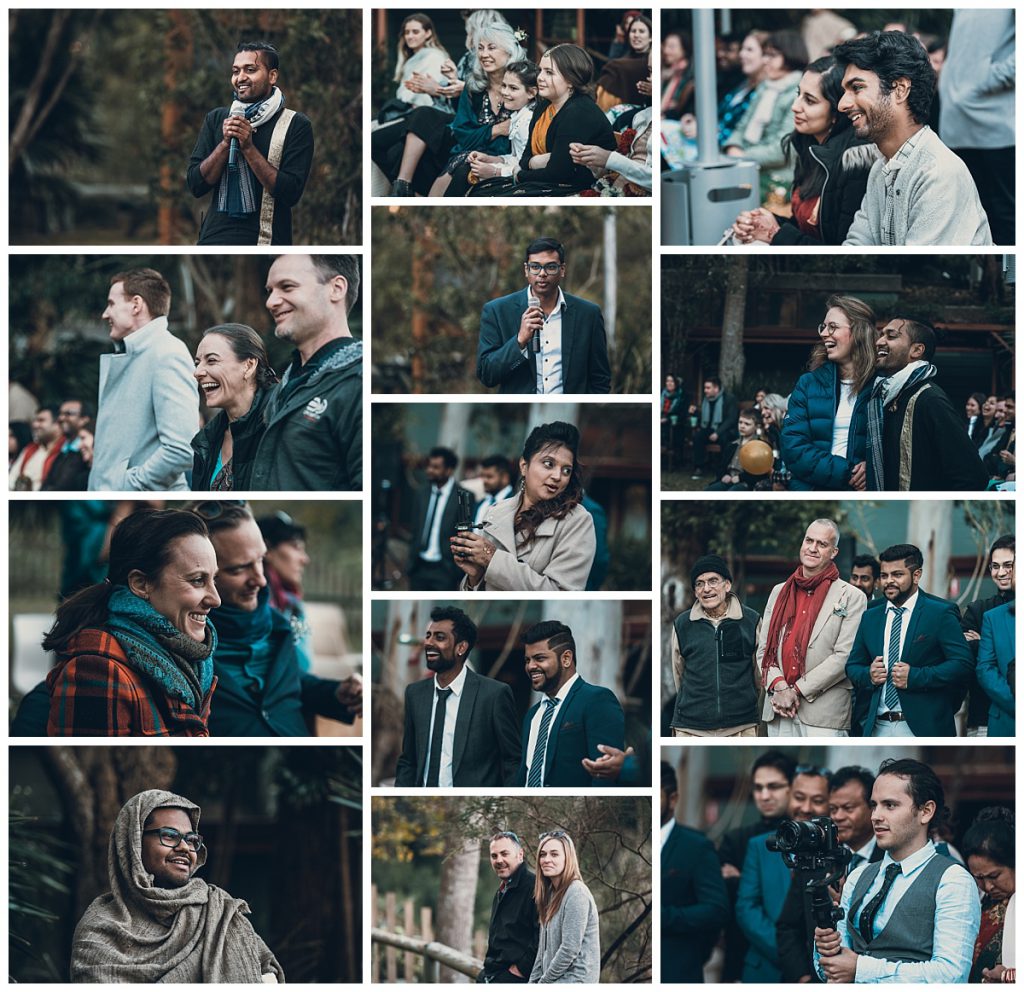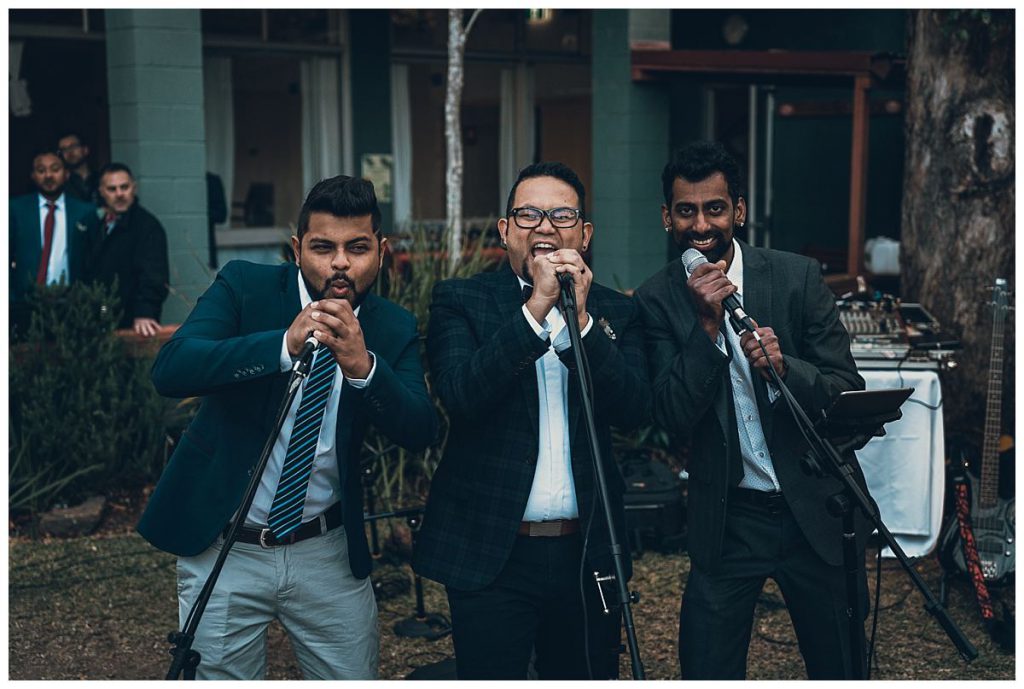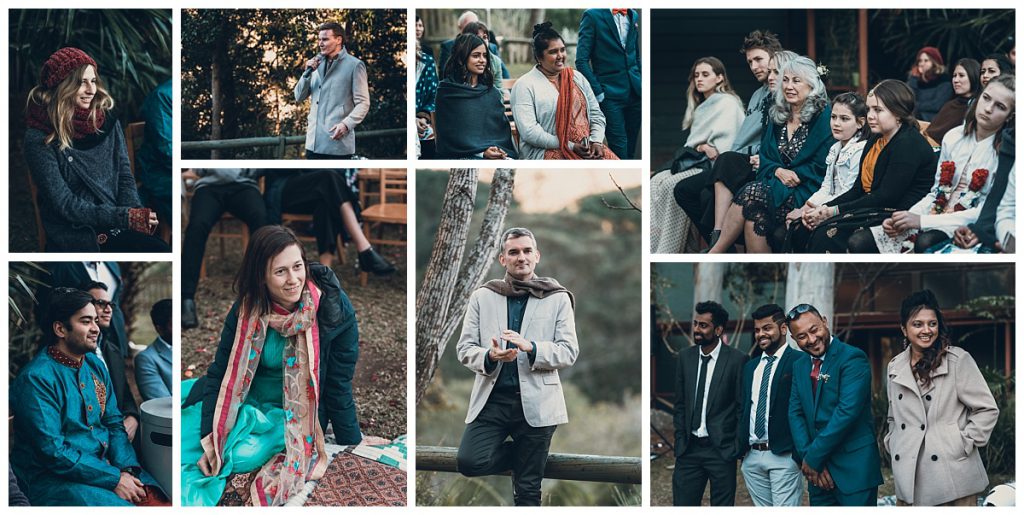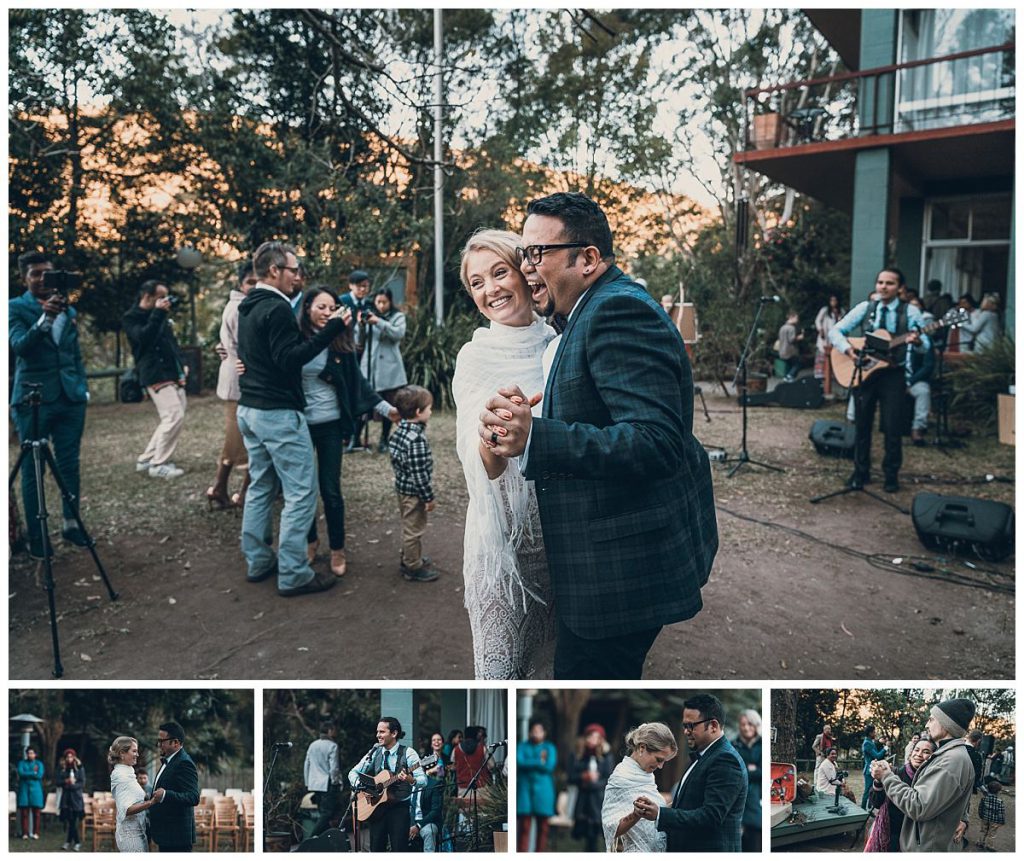 Prema Photo has been making professional photography and videography since 2013 and strives to reach the highest expectations of each client by delivering elegant, high-quality films and photo galleries.
Press the link if you would like to see more wedding videos and photos or get in touch to ask questions and book your session. We would love to hear from you.
With love, Diana.